Early Deadline
December 20, 2023
Enter Now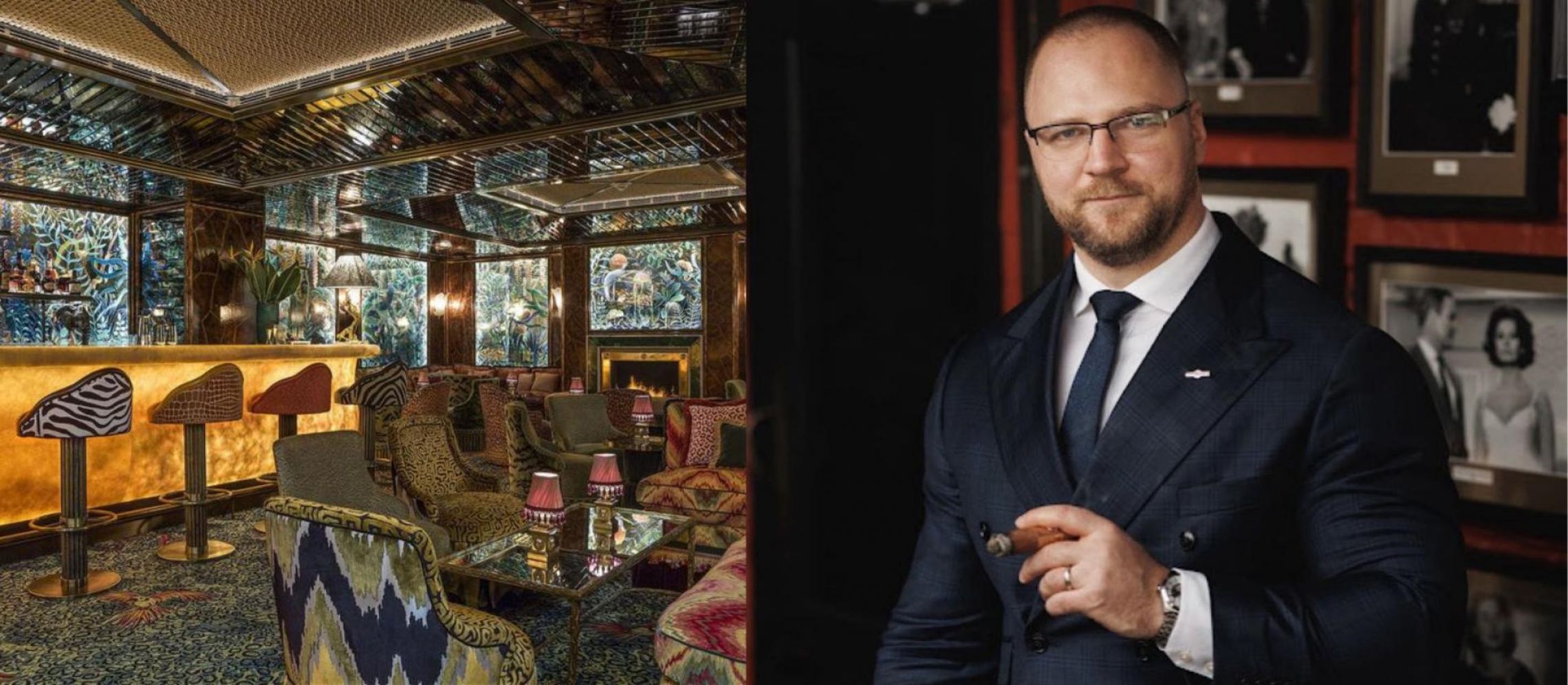 In Conversation with Erik Simonics, Group Head Sommelier at The Birley Clubs.
Erik Simonics, Group Head Sommelier at The Birley Clubs (Annabel's | Mark's Club | George | Harry's Bar | Bath & Racquets Club), talks about his methods to increase wine sales and profits and discusses his personal career goals.
Erik is a passionate wine and hospitality specialist dedicated to providing top-notch service at all times. Additionally, he is a proactive team player who works well with employees at all levels to uphold the level of excellence and attention to detail. He developed a significant amount of business, management, and leadership skills while working in various high-end establishments and studying hospitality management, enabling him to work as an effective management team member who can effectively drive sales, meet financial goals, and improve a company's reputation.
Your current place of work
The Birley Clubs
Tell us about yourself.
Originally from a little town in Slovakia. Moved to London in 2010 when I started my sommelier career at Gordon Ramsay at Claridge's. Then I held various sommelier positions in The Savoy, Four Seasons, and Annabel's. I'm currently working as a Group Head Sommelier at The Birley Clubs. I'm in charge of the wine program at five private members' clubs in Mayfair. The focus is on sourcing the most exciting wines to showcase in our clubs and developing the strongest sommelier team.
[[relatedPurchasesItems-38]]
Why did you want to become a sommelier?
I went to a hotel school where we had sommelier classes. After attending a few sessions, I literally fell is love with the world of wine. It's very exciting, challenging, and rewarding to be part of the wine culture. You can meet people from all around the World and share the same interest. I love exploring new and exciting wines.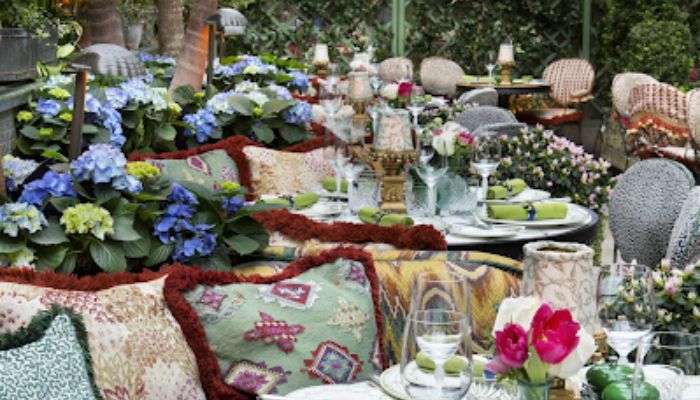 Arguably one of the most elegant clubs in the world, Annabel's – a Birley Club – has a global reputation that has been established over the past five decades.
What do I look for in a new brand before taking it to my restaurant?
There are millions of brands on the market, literally. It needs to shine through. It needs to tell me how they are different compared to other brands, but most importantly, why I should care about them. Furthermore, the history, production, appearance, market trend, cost, demand, and members' expectations are all key factors in decision-making.
What sources do you follow to stay on top of industry trends and new launches worldwide?
There are many new publications about new products, trends, and so on. The ones I regularly look at are Decanter and Wine Spectator. However, I also follow a few wine professionals/brands/communities on various social media platforms.
Questions you would ask a customer who doesn't know anything about wine?
I would be keen to find out what they like to drink in their free time, on any special occasion, what style they like, etc. These are very basic questions, but it gives you a good indication of where you should point yours on the wine list. Moreover, I think there is nothing wrong with asking about their budget in a discreet way, especially nowadays.
What are some of the most important skills for a sommelier?
Hospitality skills - they need to be hospitable, and they need to have the skills to do that. Also, great interpersonal skills as they need to communicate and interact with people from all around the World. Anything else can be trained as long as they are eager to learn.
How I would train my new staff member in their first 7 days of them joining.
We have a clear and well-structured training calendar/plan for our new starters. It starts with company induction, meeting the team, and going through each step of their duties and responsibilities in the following days. And how do we know our training was successful? We give them quizzes :)
What methods do you use to grow wine sales? Please explain with examples.
We hold monthly wine dinners to promote awareness of fine wines. We implemented fine wine collections (50x Vintages of Mouton for example) to further promote our fine wine selection. We have a wide range of wines by glass by Coravin too. However, the best and most profitable method we use is by investing heavily in our sommeliers. Whether by coaching each one of them or by providing them with all the tools to do their best.
[[relatedPurchasesItems-38]]
What methods do you use to grow profits?
It starts with negotiating the best wines, cost, and availability with our suppliers. We also implemented a few practices to keep the cost of sales down with a focus on reducing wastages, whether by avoiding the Champagne going flat or by recommending the wrong wine to our members.
How do you self-learn and improve your skills?
We have a very strong wine training program in our clubs, where we hold tastings of various producers on weekly basis. We also conduct peer-to-peer training where a sommelier is presenting a region/producer/wine to other sommeliers. I tend to also attend various tastings and masterclasses or winery visits. All of these help me to widen my wine knowledge and be aware of current trends. However, the best practice for me is to lock myself in a room and study from early morning to evening. A lot can be learned in one day.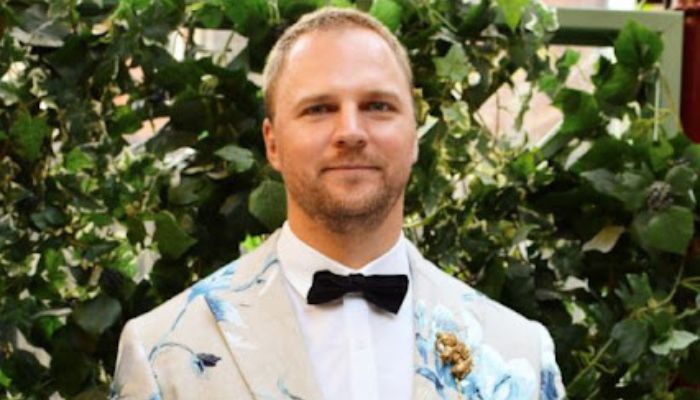 Image: Erik Simonics
What's the best part of your job?
It is having the power of changing someone else's life/experience for the better. Developing sommeliers to become great professionals, creating unforgettable wine experiences for our members, and building a strong wine culture that helps to promote the positive sides of being a sommelier.
How do you elevate the guest experience? Please give 4-5 examples and insights here.
By listening to their needs and wants and actioning them. We take any comment about wine extremely seriously.
By ensuring the sommeliers are all aware of our members' names, likes, dislikes, and how to approach them. We conduct regular member profile training where we discuss each member's preferences.
By ensuring the wine offering reflects their needs and wants. If we do not have the wine they asked for, we will get it for the next time they visit.
Having the personal touch and letting the personalities shine through by empowering the sommeliers.
Your favourite TV show right now?
Iron Chef
Your favourite restaurant in London right now?
My favorite local restaurant would be Casse-Croute, proper French cuisine. And I love exploring street food, especially in Camden market, Borough Market, and Mercato Metropolitano.
Any favourite food and wine pairing suggestions for London drinks enthusiasts?
Take some fresh oysters from Borough market, get a bottle of Champagne and just sit by the river and watch the World passing by.
Your favourite book?
I'm currently studying Business at University so all my books have been financing, operations, marketing, strategy, and leadership orientated. However, I came across a book, 7 Habits (S. Covey) that I think would be very useful for sommeliers wanting to enhance their careers.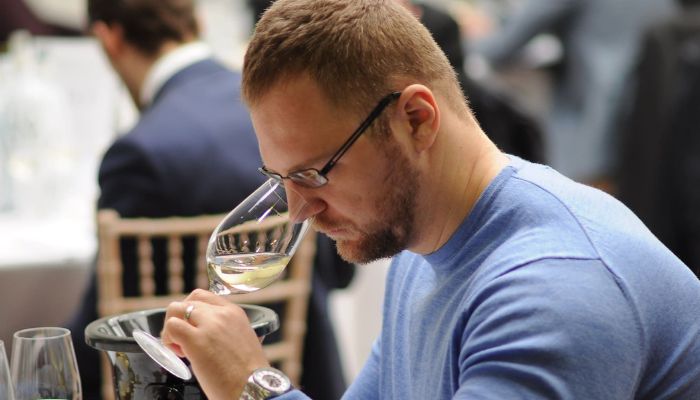 Image: Erik Simonics
Name 3 sommeliers in the UK you like
Clement Robert, is my boss so I have to like him. Jan Konetzki is my former boss, so I also have to like him. Svetoslav Manolev is not my boss, so I like him.
What's your personal career goal? And how are you investing or planning to get there?
It would be managing a large-scale organization. That's why I'm also studying MBA to understand all aspects of a business.
Give us one good story that you remember of a customer and you.
Once I was serving wine to some ladies who kept asking me questions about the wine. It was back in my early days and I didn't know much about that particular wine, so I improvised. It turned out that they were MW students. Now I know why they looked at me so weird.
Header Image: Erik Simonics