Early Deadline
December 20, 2023
Enter Now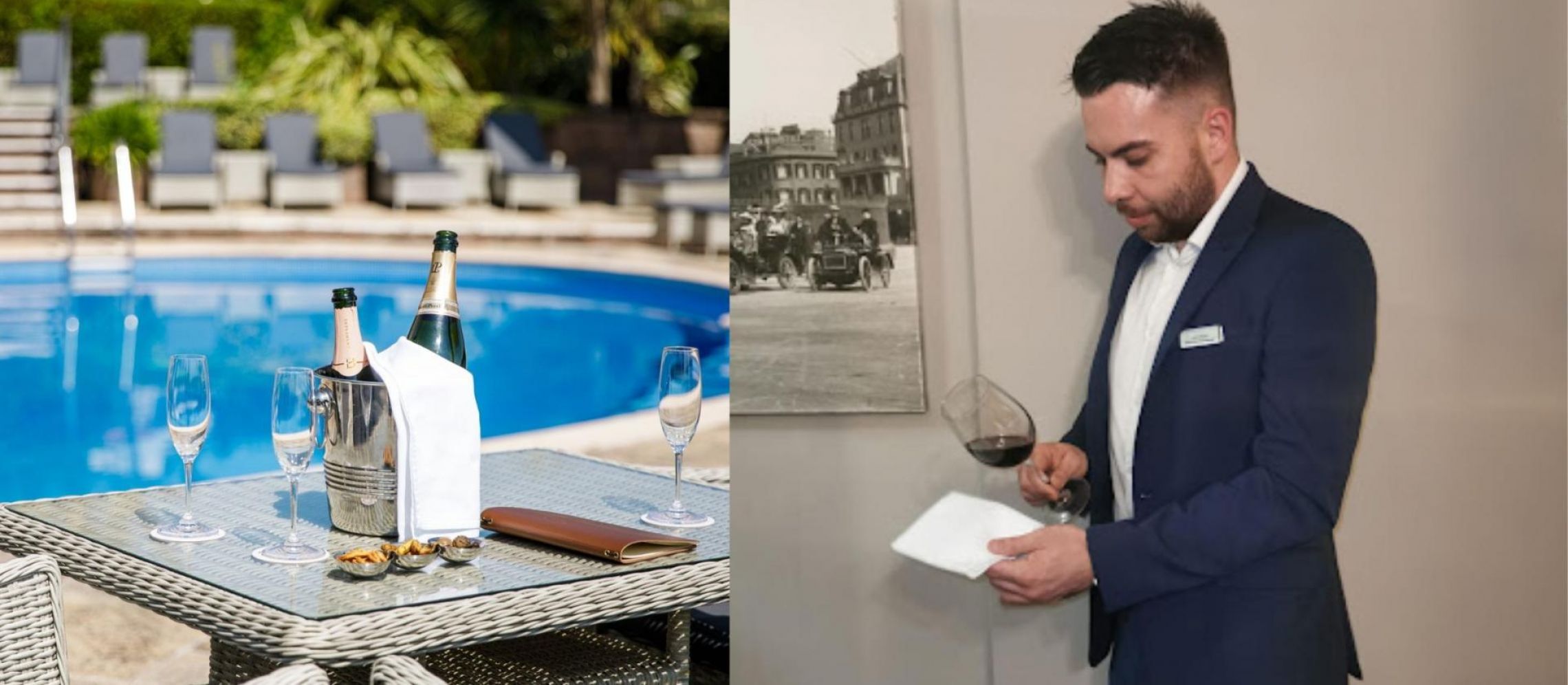 Focus on the Structure of the List Itself and By The Glass Offering. Says, Lewis
Lewis Allport, Food & Beverage Manager and Sommelier at The Dolan Hotel Group talks about his role, personal goals and shares insights on elevating guest experience.
Lewis is a hospitality professional with a passion for great food and service. He is currently residing in the Channel Islands, having spent most of his career in the luxury hospitality sector in the North of England. He originally planned to become a teacher; however, after graduating from the university, he realised that food and beverage was his true passion, so he decided to continue down the hospitality route before taking on further education in wine and spirits. He is now working as a Food & Beverage Manager and Sommelier at The Dolan Hotel Group.
[[relatedPurchasesItems-38]]
Current place of work
I work for the Dolan Hotel Group. A collection of 4-star Hotels in Jersey, all of which operate differently. There is Cristina, The Golden Sands, and the flagship hotel, the Somerville.
Tell us about yourself.
I am a Hospitality professional with a passion for great food and service. I currently reside in the Channel Islands, having spent most of my career in the luxury hospitality sector in the North of England. I originally planned on becoming a teacher; however, after university, I realised that food and beverage was my primary passion, so I decided to continue down the hospitality route before taking on further education in wine and spirits. In my spare time, you can find me either in the gym, cooking a new dish, or figuring out what to drink alongside it.
Why did you want to become a sommelier?
I guess it is never a profession you learn about at school and not something I intended to do, just like many other sommeliers. However, one night I tried a premier cru white Burgundy at a restaurant I was working at, and my first thought were now I understand why people love wine. From that moment on, it became an obsession, and I began to taste, study, and develop my palate.
What do I look for in a new brand before taking it to my restaurant?
First and foremost the actual quality of the product; for example, I have no interest in stocking a new Gin just because it happens to be local; it still needs to be a product that we can be proud of. After that, the product's provenance, impact on the environment, the ethos, and the story.
What sources do you follow to stay on top of industry trends and new launches worldwide?
It is always good to keep up with an array of publications such as the decanter and others; however, I actually think social media is a great tool. Instagram is now a great window into new products and trends, what people are drinking, and what many other restaurants are selling. Not just for wine, just spirits, craft beers, etc.
Questions you would ask a customer who doesn't know anything about wine?
I would simply ask them what they tend to enjoy being what they are comfortable purchasing in the supermarket or ordering in a restaurant. From there, I can build on the idea of the style of wine they enjoy whilst trying to introduce them to something new.
[[relatedPurchasesItems-38]]
What are some of the most important skills for a sommelier?
For me, the ability to listen to your guests. instead of pushing your agenda or showing off your knowledge base, try and understand the style of wine your guest will enjoy the most. You are there to provide great service when all is said and done, and this often includes empathising with the guest who maybe doesn't know much about wine or feels intimidated by the subject.
How I would train my new staff member in their first 7 days of joining.
I would try and get them interested and passionate about what we do. Taste the food, and try new wines. Make them feel involved and part of something special. I think it's important to give them a feel for the identity you're trying to create and your ethos. For me, that was the most important aspect earlier on. People can learn the smaller details and SOPs etc., in time, but for me making them feel valued is the most important because, as we all know, the situation in the industry is a real struggle at the moment for chefs and in Front of the house.
What methods do you use to grow wine sales? Please explain with examples.
Introduce the full restaurant team to new wines and their flavor profiles, not just Somms, and make sure all the team gets to taste and think about the food. If your team can relate to the wines on the list and have an idea of the foods that go great with them, they will enjoy discussing these wines with the guests. During the briefing, you can open a bottle and get the team to taste together and share ideas; the skill increase in salesmanship will be well worth the cost of the bottle. In addition to this focus on education, even encouraging restaurant staff of all levels to undertake at least the WSET level 2. This will give them confidence, and this is half of the battle. Staff that is confident are staff that can upsell and increases revenue.
What methods do you use to grow profits?
I focus on the structure of the list itself and the 'by the glass' offering. For example, ensure your entry-level wine is not an atypical varietal popular on the market, i.e. Sauvignon Blanc because it then stands to reason that you sell this wine the most. Instead, focus on a blend such as a Columbard/Ugni blanc and build the more consumer-friendly styles at a slightly higher price point that is also reflective of their quality. Also, price effectively, it is much better to operate on a cash margin system for many mid-high range wines, yes, you might make slightly less per bottle, but ultimately you will sell more wine. It makes no sense to buy a bottle of Barolo only to try and sell it 75 percent GP, it will simply sit on the shelf. It's also great to introduce a wine flight. This can improve the guest experience and lead to a higher volume of sales.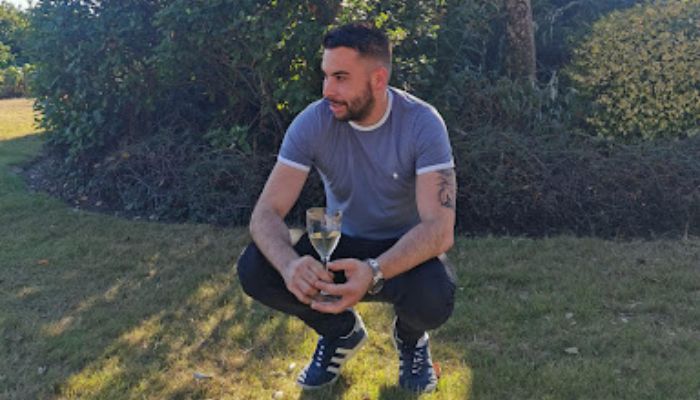 Image: Lewis Allport
How do you self-learn and improve your skills?
I always try to look at the areas I lack and improve on them. I can be very critical of myself at times, but I think it's very important to evaluate your performance as well and constantly reflect on what you can do better.
What's the best part of your job?
Without a doubt, the people. Not only my colleagues, who are like an extended family but the array of people I get to meet on the floor every day. Hearing their story and anecdotes is always great when you can connect with your guests on a personal level.
How do you elevate the guest experience? Please give 4-5 examples and insights here.
First and foremost, ensuring the groundwork is done long before arrival, for example, lighting, is it bright enough? Is the dining room too bright? The genre and volume of music the cleanliness and overall feel of the dining room. It's also important to greet your guests appropriately; first impressions count, and warmth and eye contact are very important traits, although it is important to maintain professionalism, i.e. don't become overly familiar and save your terms of endearment for your significant other friends, etc. I think it's important o make sure you are prompt in making your guests comfortable, i.e. arranging for an arrival drink, and this can set the tone for the evening. I think it's important to be able to read your guests and the occasion. For example, are your guests visiting for business? Is it a romantic evening? These factors are important so that you can tailor the experience; different levels of discretion may be needed; for example, it's important to know when to start a conversation. Still, it's even more important to know when to end one.
Your favourite TV show right now?
I am currently watching the Peep Show after years of nostalgia.
An unforgettable wine experience for you - tell us the whole story!
I served as host for a private dining event involving some V.I.P clients. All evening they were drinking first-growth Bordeaux. Chateau Haut-Brion and Chateau Margaux are both from the 2000 vintage, which is a great year. At the end of the event, I was very generously left some of the said wine that was left other on the premise that i "would not let it go to waste". I had to drive at the time, so I hastily decanted the wine back into a bottle and took it home. Whether these wines are worth what they are priced at, I guess, is up to the people that buy them. I am not one of them. However, they were simply stunning I can still remember that exact taste and aroma. They were just perfect.
Your favourite restaurant in London right now?
It is hard to say it's my favourite because I've never been but Core by Clare Smyth. Just incredible what they are doing. I would just love to experience it.
Any favourite food and wine pairing suggestions for London drinks enthusiasts?
I'm a little old school in some of my pairings. I love blue cheese and dessert wine, for example. One of my favourites now is belly pork with apple paired with off-dry Riesling. Enough acidity to cut through the fat and cleanse the palate but just enough sweetness to work perfectly with the apple. For me, it is all about balance.
Your favourite book?
1984- George Orwell
Name 3 sommeliers in the UK you like
- Valentin Mouillard- L'enclume. The amazing wine list and well-priced considering the level are also very clever flights with some great picks that are both classic and very different.
- Vincenzo Arnese - Alain Ducasse. His achievements speak for themself.
- Gareth Ferreira MS -Core by Clare Smyth. One of the leading figures in the industry, having worked at the best venues in the world and passing the MS exam.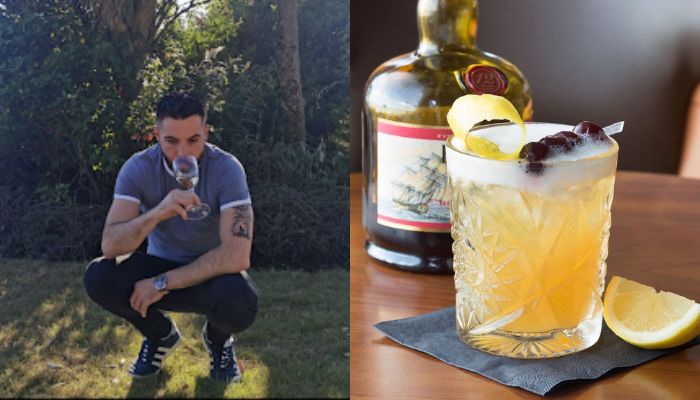 Image: Lewis Allport
What's your personal career goal? And how are you investing or planning to get there?
I would like to eventually leave the Restaurant floor, step into higher management, and work on other aspects of the industry. I feel like I have often specialised in food and beverage but sometimes to the detriment of my career progress. I have realised that I need to work on several areas to do this. I am trying to develop my skills in other aspects, such as the front office. I have also realised that I also need to develop personal skills in terms of management. To run a service is one thing; however, running multiple departments requires different skills.
Give us one good story that you remember of a customer and you.
Upon leaving a previous role, one of my regular guests, whom I consider a friend brought a bottle of Sassicaia in to share a glass with me before leaving me the bottle to take home. Such a beautiful wine. It was a pleasure to share it with him, and I was very grateful.
Header Image: Lewis Allport