Handford Wines' Greg Sherwood MW on what it takes to run top wine merchants
01/12/2021
Handford Wines' Greg Sherwood MW on why tasting is key to being a top wine merchant
Greg Sherwood MW is an influential figure around the London wine trade, a regular visitor at trade tastings looking to pick out select wines for his loyal customer base of private clients and regular visitors to Handford Wines in South Kensington.
What is your background and how did you get into the drinks industry?
I was born in Pretoria, South Africa, and as the son of a career diplomat, I spent my first 21 years travelling the globe with my parents. With a business management and marketing degree from Webster University, St. Louis, Missouri in the US I began my working career as a petrochemicals commodity trader. In 2000, I decided to make more of a long-held interest in wine returning to the UK to take up a position at Handford Wines in South Kensington, London where I still work today as their senior wine buyer. I became a Master of Wine in 2007.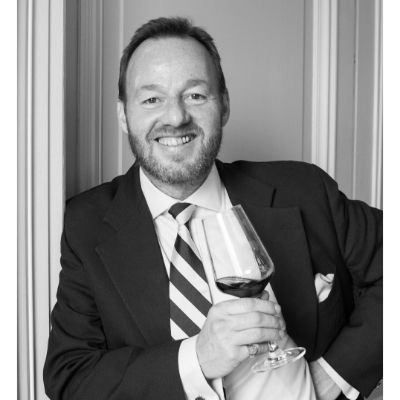 Greg Sherwood MW, Senior Wine Buyer, Master of Wine at Handford Wines
Why did you want to work in the wine sector and wine retailing in particular?
I realised that everybody is basically buying and selling something so why not fine wine instead of petrochemicals? I always intended to focus on the top end, premium sector of the wine trade.
What do you see as your point of difference at Handford Wines?
Basically we sell wines that we like to drink ourselves -where ever they may be from, but usually, smaller, family owned wineries with real people and real stories behind the labels. Quality, of course, goes without saying.
How have you gone about building up your range and deciding on what regions and countries to concentrate on?
The range has been the result of 15 to 20 years of tasting and developing with continuous fine tuning. Taste, taste, taste. But being based in more affluent areas like Holland Park in the past and now South Kensington, the range has always been quite classical with over half the wines we sell being French.
But Italy is now number two - we all love Italian wine - and then South Africa as it is one of our big areas of expertise and was a very under-represented and under-explored country 20 years ago when we started to expand the range. But Spain and California also have very solid representation at Handford as well.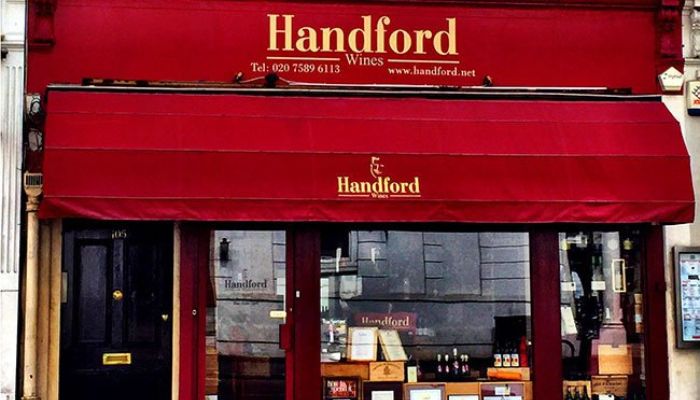 Handford Wines
What are the key factors you look for in a new wine or producer before taking them on?
Firstly quality, a decent price to quality ratio, classical packaging and a real story and real people behind the wine.
What are the things a producer can do to make your life easier?
Helping with new vintage lead time, tasting the new releases long before they are shipped, consistency in pricing and a focus on producing wines that over-deliver for the price point.
What are the things that producers get wrong that frustrate you and make you less likely to want to work with them?
Good quality wines with poor packaging is frustrating. Also when producers raise their prices but the quality in the bottle actually decreases. That's a killer.
What trends are you seeing post lockdown in terms of wines being bought, styles and price points?
In difficult times, there is always a move back to the classics whether it is white or reds. Online ordering that grew during lockdown has remained fairly steady too. While people weren't able to eat out, the average spend per bottle did anecdotally go up a bit as people treated themselves at home. And the continual rise of top South African wines, red and white, has carried on unabated.
What changes did you have to make during the pandemic?
We developed our online offering and website a lot and started sending out a lot more offers to private clients outside of just the usual new releases. Special parcels etc.
Demand has been very strong. Otherwise, it was pretty much business as usual. Also, as out sit down tastings in our cellar have not recommenced, we have had a successful season of zoom tasting for our clients, all of which have been real sell outs and very popular.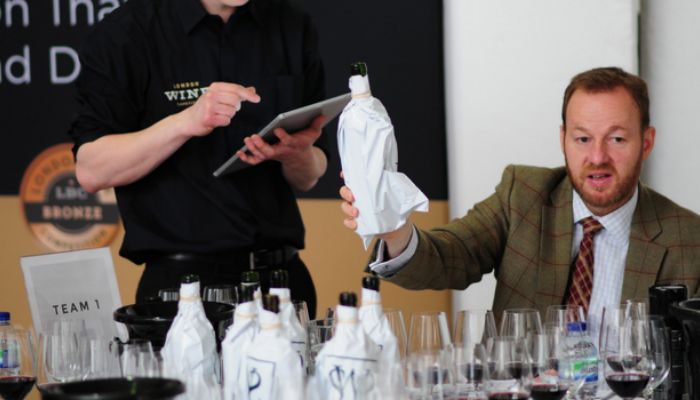 Greg Sherwood as a judge at the London Wine Competition
How many of those are here for the long term?
Most or all of the changes, tweaking brought in will remain. But we do hope to get customers back in the cellar for face to face tastings again as soon as possible.
What are your plans for the next steps for the business to help you grow?
We expect to start more direct shipping from countries like South Africa and the US as well as France and Italy to improve margins and ensure continuity of supply. Logistics is a big challenge post-Brexit and due to the pandemic.
What do you think are the key skills needed to be a good wine retailer?
Beyond all the usual stuff, I would say tasting new wines continuously to keep the range fresh and exciting. The bread and butter lines are important, but it is also the more interesting salt and pepper in the range that keeps customers excited and invigorated and coming back for more. It also makes retailing a lot more fun.
What are key skills to be a good wine buyer?
Taste, taste, taste. Knowing every product you buy, monitoring the quality closely. Also having a sense of what people are excited about and what they are looking for and being ahead of the mass market with new products and new producers. Handford has generally always been about six to 12 months ahead of our competitors when it comes to new wines, new producers and new releases. That comes from doing a lot of tasting.
What personal skills do you think you bring to the business?
Certainly having primarily a business management, economics and marketing background has stood me in good stead and acted as a strong foundation for my further wine studies leading up to becoming a Master of Wine.