Early Deadline
December 20, 2023
Enter Now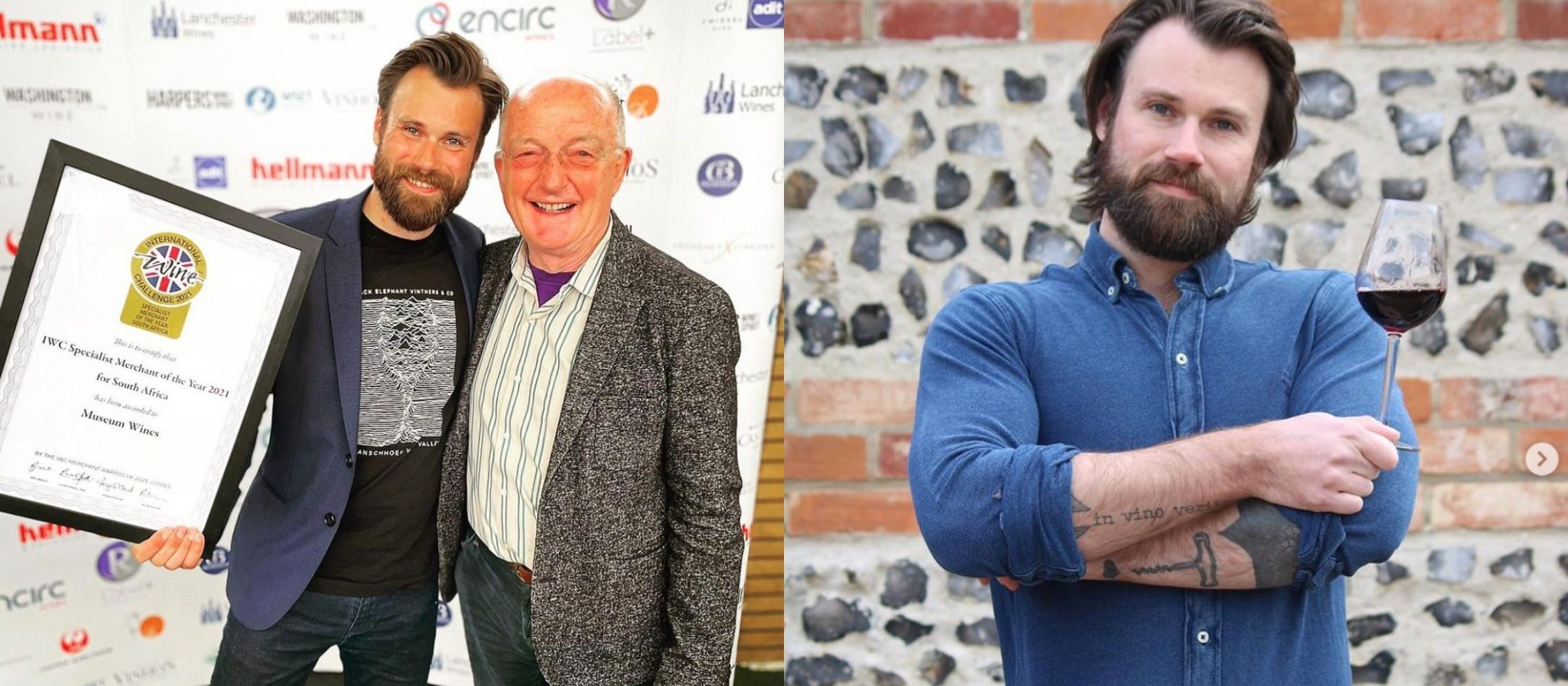 Daniel Grigg on pushing the boundaries of wine buying at Museum Wines
Daniel Grigg is helping to drive an ever increasing reputation for Museum Wines that has seen it named as the IWC's South African Specialist of the year in 2021
What is your background and how did you get into the drinks industry?
I started gainful employment at the age of 18 importing and selling Japanese and American performance cars, however as much as I love cars and racing I didn't want to be a motor trader in the end and went to the University of Surrey aged 23 to study Media Production with grand ideas of becoming a film director.
I've actually been a wine enthusiast since I was 18 and got a part time job at a local independent whilst at university. When I graduated I then got a job as as assistant manager at Spirited Wines and put my degree to good use by getting onto a graduate scheme with Majestic Wines.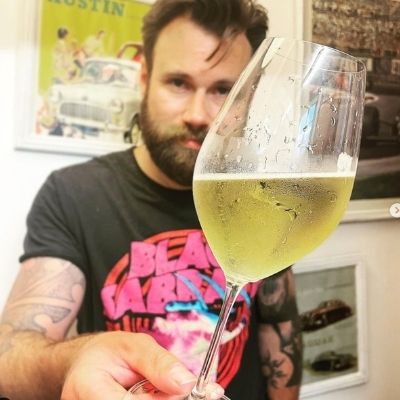 Daniel Grigg, Managing Director at MUSEUM WINES LIMITED
Why did you want to work in the wine sector and wine retailing in particular?
Wine was a great interest for me, despite growing up with parents who were teetotal (my dad) and fond of only Hock or Piesporter (my mum). It soon became a passion, bordering on obsession, and that makes selling it in a retail environment incredibly easy.
You spent some time at Majestic wine - what were the key things you learnt there that you have taken on in your career as a wine merchant?
What I took away from Majestic which has served me well in driving the growth of Museum Wines is the analytical approach to tracking growth, identifying opportunities to open new routes to market (ergo new revenue streams) and how to rise to the challenge of competition.
I also learned from one regional manager in particular how to demoralise a team (no matter their achievements) to the extent where they all just want to get out of the business, whether to a rival wine company or another sector completely. I make sure I don't employ those tactics with our team. In fact the toxic workplace culture I experienced at Majestic shaped my approach to being a boss in ensuring I don't emulate his methods.
Why did you want to go it alone and set up your own wine business?
I didn't…Museum Wines was actually founded in 2003 and I joined in 2016 as general manager before becoming operations manager, operations director then managing director. The business was very different then, focussing more on supply of entry point wines to the on-trade for very low margins.
Five years on there's nothing in our trade portfolio under £7.49 ex VAT and our customer base includes the likes of Hedonism, Davy's and Roberson. E-commerce is now equal to trade sales in terms of revenue so the business, and profit margins, are much healthier.
What was your goal from the outset - what did you want your point of difference to be?
Our location in Dorset isn't quite as rural as you'd expect, we're equidistant to the Poole, Dorchester and Salisbury Majestic sites and have an affluent customer base who often want something special on a Wednesday night. There isn't anywhere else locally you can pop into for a bottle (or sometimes a case) of Sassicaia or a First Growth at short notice and offering that level of convenience has served us well.
How have you gone about building up your range and deciding on what regions and countries to concentrate on?
South Africa has been our big focus for both our retail and trade portfolio and its value for money offering has gotten it a strong foothold with our customer base. Outside of that we do very well with high end Italy and US as well as lots of Bordeaux and white Burgundy.
What are the key factors you look for in a new wine or producer before taking them on?
I likely won't introduce a new style if we've never been asked for it. Our model is low footfall and high transaction values, our average sale is £200 which is thanks to having plenty of parking, rarely a queue and the expectation that if you live in the area you'll have a Range Rover with plenty of boot space for the finest wines available to humanity.
The exception is for e-commerce where we sell an awful lot of wine through Vivino. I've identified wines with high ratings often without anyone else selling them through the app which have now become high volume sellers for us. Many don't even go onto our shelves as they only sell through Vivino.
What are the things a producer can do to make your life easier?
A progressive approach to marketing their wine once we have it, so many take their foot off the gas, thinking their job is done, once we place an order when really that is when your work begins. Whether it's sample stock, attending trade or consumer tastings, online tastings, social media or other forms of advertising working together to not only bang the drum but sound the trumpets is a huge help.
What are the things that producers get wrong that frustrate you and make you less likely to want to work with them?
Entering wine into competitions because they think it will get a high score but they don't actually have that vintage or any of that wine available. If it works then it is a bit of marketing and brand visibility but not really commercially beneficial.
We also once worked with a producer who refused to offer any sample stock whatsoever, whether it was competitions, trade tastings, press tastings, anything. If we are doing the legwork, trying to establish your brand we need some support, it's not a one way street.
What trends are you seeing post lockdown in terms of wines being bought, styles and price points?
We sell an alarming amount of top end Malbec now, wines at £50+ and not just the odd bottle, people buy six at a time. We've sold over 1,000 bottles of one in particular, that's £50k revenue just on one Malbec. We sell hardly any at under £20 now.
I think consumer tastes have definitely shifted towards better quality, our average price of a bottle sold has gone up from £17.99 to £19.99 and we definitely noticed people spending more than they would ordinarily during lockdown.
Some of our wealthy clients would say "I normally spend £10k on our summer holiday, so I'm going to spend it on wine instead". They've now got a taste for it so the weekend treat bottle is now £80-100 whereas it was £50 previously.
We've noticed the same trend with on-trade customers, they're selling a lot less house wine and more wines around £30 on their list, I suppose if you've been drinker better at home for the last year it's difficult to go back to paying £22 for house Trebbiano.
We've got one account who gets through a dozen bottles of a Pinotage at £55 on their list each month, they're a pub, not a fancy restaurant, so it's pretty impressive. The wine is £39.99 on our website and they actually show that to customers to demonstrate it being the best value bottle on the list.
What are your plans for the next steps for the business to help you grow?
We're going to continue to champion South Africa, there's a huge amount of support and interest in South African wines and this is only the beginning of the journey. We're well prepared to reap the rewards as I've curated a portfolio of fifteen farms, most of which are exclusive to us and who we act as agents for and I think we represent some of the most exciting wines coming out of South Africa.
Our focus is still the trade side of the business but more towards selling to retailers and e-commerce specialists, I want us to become South Africa's answer to The Wine Treasury. However, we're also trying to continue to drive growth through e-commerce, we import over 100 wines from South Africa ourselves and not all of them have homes with trade customers yet, so until they do we need to make sure consumers can find them on our site.
What do you think are the key skills needed to be a good wine retailer?
You need good knowledge but the ability to administer it correctly, don't bore people or you'll see them glazing over. Put things into context, if you're justifying why a wine is expensive because it is single vineyard and only 600 bottles made compared that to something they'll have heard of. I use Dom Perignon as an example... "with its production of 9m bottles per year, so there are 15,000 bottles pumped out of the Moet factory for every one bottle of this… and it's a third of the price, Sir."
Don't forget you're a businessman, at the end of the day you have to make money so become adept at up selling and add selling, and don't be adverse to profit. So many of my peers seem obsessed by trying to sell everything for as little as possible then bemoaning the hardships of being a wine merchant. We make a minimum of 45% GP through retail and e-commerce and I'm trying to decide on what colour 911 to get.
Do you think those skills have changed over the years - if so how?
Definitely. When I started in the industry buying wine online wasn't really a thing, that allowed me to hone my skills at selling wine on the floor but now I've had to translate that into selling wine via email which is a different skillset altogether.
I write 95% of our emails and have to consider everything from the subject line, how do I get people to open the email rather than scrolling past? How do I then get them to click through? And once they're on the website we have to ensure they can buy easily. Apple Pay is a game changer for ease of checkout.
Then there's optimising our sales on Vivino where we have even less influence, curating the range is key, buying up entire parcels of stock to get the monopoly and protect our margin (I don't enjoy the race to the bottom) but if you can't do that we have to be on it 24/7 to stay competitive.