An Interview with Andrew Johnson, Managing Director at Woodwinters, London
29/10/2018
In a Q&A Session, Andrew Johnson Shares his Insights on Buying & Sourcing Wines, Key Price Points, Business Opportunities & Much More.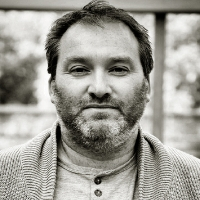 Andrew Johnson is a business partner and managing director of London operation at Woodwinters , London since 2017.
In an Interview with LWC, Mr. Johnson shared his insights on buying and souring wines from different regions and countries, key price points, and much more.
Tell us something about the background to your business?
Woodwinters was started 14 years ago by Douglas Wood, originally as a retail business, but has fast become one of the leading fine wine merchants in Scotland. In 2017 the decision was taken to expand the business and open up a London office with the aim of becoming a national distributor and turning Woodwinters into an agency house. This is the point where I came in as a business partner and managing director of the London operation.
Why do you think your business stands out from the competition?
Woodwinters is unique in that it has an office in Scotland and London and three retail outlets in Scotland. Roughly 75% of all our wines are certified organic or biodynamic or at least work to sustainable practices. As well as an extensive range of spirits and rare whiskeys, we have spent a lot of time trying to source unique wines from emerging or underexplored regions, Basque Region, Slovenia, Greece etc.
Describe your approach to wine buying, what are you hoping to offer your customers?
Rule number one is to buy something you love and believe in. Sometimes you find a wine you really like, but maybe don't quite love. Learning to say no to something that is nearly right, but not quite as hard. We want to offer customers wines that have personality, that are either classic and best in show examples of what they are or offers the consumer a window into a new experience either because of the winemaking techniques, unusual grape varieties or regions.
What are the main wine countries and regions that you source your wine from?
Central Europe, France, Italy, and Spain still dominate but even within the classic countries, we are looking for new regions to offer something new and perhaps off the beaten track. I have tried a couple of wines from the Azores and would love to source something from here. The Canary Islands have some amazing wines too.
We recently added a lees aged Txacoli from the Basque region to our portfolio and this has sold incredibly well. New regions in Italy on our radar would include Valtelina, Lazio and Emilia Romagna.
What are the key price points for you and why?
We are a premium wine merchant so wines that wholesale for £10 to £20 or retail for £15 to £40 will always be very important to us. Obviously, it is important to have a range of entry-level wines that still offer high quality and this is one of the hardest challenges for a buyer these days.
What do you think will be the key wine regions, countries, styles in the next 18 months?
South Africa is definitely the hottest ticket at the moment. Apart from Chenin, white blends are proving to be very exciting – everything from Marsanne to Roussanne, Clairette, Viognier, Verdelho, Muscat, Palomino, Grenache Gris/Blanc. On the red side, Grenache and Cinsault are also really exciting.
What are the biggest opportunities for your business?
Staying ahead of the game and ensuring what you offer doesn't become stale and make sure you find effective ways of communicating this to your customers. In this market, there are very few quick wins. It is all about consistently working hard to be the best you can and listening to your customers.
Enter your brands now to save with early bird pricing and ship your samples later. Give a boost to your brand globally.