Amber Gardner on making it to the top as a sommelier
15/11/2021
Amber Gardner is fast becoming one of the most influential sommeliers working in the UK. Here she shares her insights on what it takes to be a good sommelier and why she is loving her sommelier role at the NoMad hotel in London.
Can you tell us about your background and how you first got into wine?
I studied French and History at Nottingham University. During my Erasmus in Paris and Cap Ferret, I really fell in love with the wine culture that seemed to be so present in everyday life in France. After university, I moved to Rome and discovered the patchwork of Italian wine - that was really the nail in the coffin.
Why did you want to be a sommelier?
I began to realise that there was such an array of amazing wine, grapes, new winemakers and burgeoning regions that weren't so accessible or approachable for people outside of the trade and I wanted to somehow bridge that gap to introduce these new wines, winemakers and grapes to people like my friends and family. It is still one of my favourite parts of the job.
How did you progress into your current role?
Lots of reading, tasting, travelling and asking questions.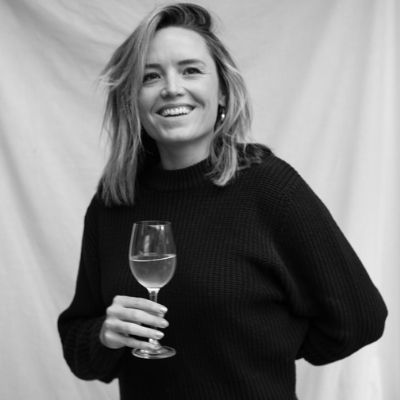 Amber Gardner, Sommelier at The NoMad Hotel London
What is involved in your current role and your main tasks?
We are a small team at NoMad, so my role is all-encompassing. From tasting and selecting wines, managing relationships with suppliers, training the team and spending time on the floor with the guests.
How have you devised the wine list and wine programme at NoMad?
We wanted to create something different to any other five star hotels in central London, with something for everyone, at every price point. The wine programme covers the classics and big names, with plenty of natural representation, as well as emerging regions. Each NoMad has a specialisation of sorts - such as Burgundy or Champagne - and I am excited to say that ours is Nebbiolo, which also happens to be my favourite red grape.
What are the key factors about the list that help and drive the bottom line?
We have a big focus on affordability for our guests with a large chunk of the list dedicated to wines under £100. So we work at finding delicious wines that come from lesser known regions and varieties and offer great value for the guest, as well as supporting our bottom line.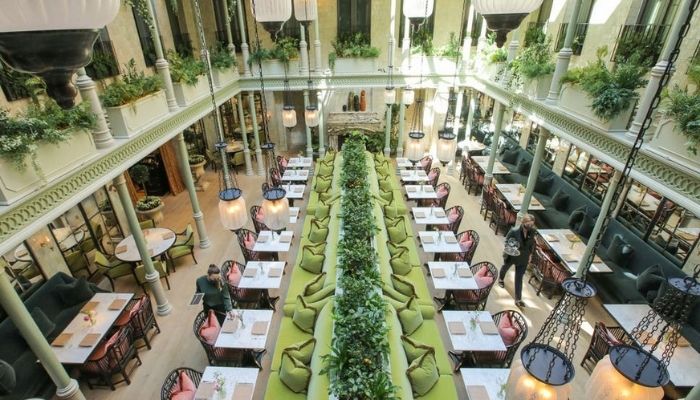 The NoMad Hotel London
What do you most look for and want from wine suppliers to help drive sales?
It is great to rely on your suppliers for their expert eye on their own portfolios. Nobody knows it better than they do, so it is great to be able to trust them when you get an email about a wine that is drinking great or a new producer that has come on board that they know you will love. For me, creating originality and dynamism in the list through our suppliers is key.
How do you determine if your wine list is successful? What criteria do you use?
I guess there are two sides to this - firstly, are we making money and hitting our numbers? And secondly, is every part of the list being engaged with? It is all well and good having 1,000 references but are the guests buying a range of wines of different price, style and region?
What are the criteria you look for in a wine when deciding whether to include it in your wine program or not?
Our wine list is constantly evolving and we are continuously listening to the needs of our guests. It is important to try and be impartial when choosing a wine - even if it isn't a wine you would drink every day, it is important to think about your guests' needs and how that wine is going to fit in and flow with the rest of the list.
What do you see as being the key skills and talents needed to be a good sommelier?
To be a good listener and communicator. Guests don't always have the right language and confidence to explain what it is they're looking for, so it is our job to be patient and act as a translator. If you can do this whilst under pressure and after hours on your feet, you'll be ok!
Have those changed at all during your career?
I think that will always be relevant to the role of a sommelier but I have seen a shift in the type of knowledge that guests are looking for - younger drinkers want to know less about the traditional regions and more of the lesser-known regions, as well as about farming practises and sustainability in wine.
What do you most look for when interviewing sommeliers that makes them stand out?
To be playful and energetic in their approach to wine, as well as being hungry to know more and striving to have an original outlook on wine.
What wine buying trends have you seen since lockdown in terms of styles of wine and regions?
I have discussed this quite a bit with others in the trade, as there has definitely been an uptake in people wanting to be more experimental in their wine choice. I think that during lockdown and the incredible array of wine delivery services, people had the time for exploration, and now they want to continue that journey. Also, requests for lighter and lower alcohol wines have become more popular.
What are the sweet spots in terms of price points?
We have such an array of guests walking through our doors that it is important to have sweet spots at every price point.