30 Minutes with MD Lee Evans, Founder of Condor Wines, UK
01/11/2018
Founder and MD Lee Evans of Condor Wines, leading UK Importers, spent 30 minutes with LWC, giving us a view from today's trade.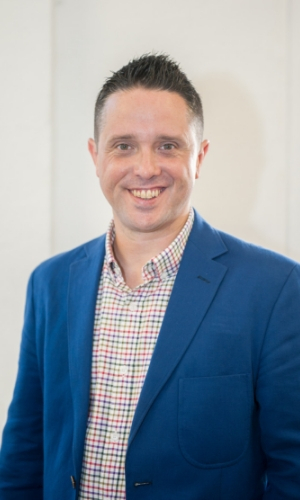 Condor Wines began back in 2011 when Argentinian wines were mostly unheard of outside of wine circles. Now just about every restaurant and certainly every retailer has an Argentinian Malbec on their list. Condor now sources specialist wines from across S.America and is arguably the leading UK importer from the region.
Founder and MD Lee Evans spent 30 minutes giving us a view from today's trade.
Tell us more about your business?
Condor Wines Ltd was established by my Argentinian wife, Maria and I in 2010. We had been travelling in Argentina since 2004 and had recognised the growth in the market of its Malbec in the UK market whilst working for an international brewer.
We left our safe jobs in 2010 and spent 10 months in Buenos Aires, setting up supply, then creating the business in 2011 and started trading early in 2012.
I had the contacts so it seemed like a natural thing to do.
In 2013 Condor was a finalist in Harpers Awards for best emerging new business.
We now have100 customers and 150 wines, which are offered solely to distributors across England, Wales, Scotland and Northern Ireland. We have high-quality wineries and excellent business partners from Argentina, Uruguay, Brazil and Chile.
Condor has sustained rapid growth whilst securing is position as an established supplier.
What is your business' target market?
We only deal with the trade, so distributors and wholesalers, national and regional brewers and independent retailers.
We have aspirations for other channels where we can allow for the exclusivity of our existing ones.
We have sent wine to Ireland and have distribution opportunity on the continent also.
How is the market currently?
There does seem to be a degree of pessimism in the trade, however, we are still experiencing significant growth. There does seem to be some uncertainty from some customers, and Brexit seems to have reduced confidence in business and consumers.
There are less on-trade mid-market occasions driven in part by the growth on the high street dinner for 2 below £40. The fabulous summer weather and World Cup appears to have helped white and rose wine sales in the Independent retail market, which we have seen through regional brewers and wholesalers.
Once Brexit is done with then I am certain that the atmosphere will be more positive.
We remain optimistic about continued growth and huge opportunities in other channels and Europe.
All the stats show premiumisation of the wine market – how is your business adapting to that?
Premiumisation really plays to our strength as a specialist importer. We have a great spread from the commercial must-have wines to more diverse levels of quality. We constantly review our supply chain so that the Condor range remains relevant and up to the moment.
Supermarkets dominate the UK drinks market, will they be still as powerful in 5-10 years time?
People still enjoy having a one-stop shop. The benefits of convenience for the time poor will not change and shopping in one supermarket will still be appealing.
There is no doubt though that there is increasing online opportunity as we shop more in that channel and they require less resource to serve.
There is also an increasing interest in buying local and with traceability. The independent wine merchants have a clear advantage in this respect.
Nothing will change overnight and the Jacks development is interesting.
What are the specific trends that you are seeing emerge?
There is a constant flow of interest in the 'new and unusual. For Condor that takes the form of Bouchon Family Wines from Chile. There is significant interest in the historic Pais variety, which originates from the Canary Islands.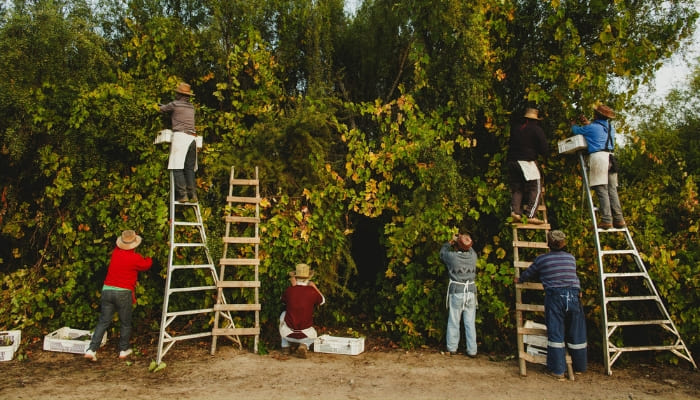 We're also increasing to ship organic and biodynamic wines and we need to better communicate the premium that these wines deserve.
Uruguay increases in popularity, being a centre for low intervention and natural wines.
At most price points that we cover there are interesting winemakers, winemaking techniques and differentiating winery aspects which all bring something new to the category.
Should the UK market still be a priority for global producers?
I think it should be. We don't really have a domestic wine industry, it is still very niche and competition is very open. The UK is generally very free market and producers still see if a wine does well in the UK and take that success to the rest of the world. For example Bouchon Family wines – he makes just 1000 bottles of one wine but gives one-third of the production here in order to make the market. Of course, there are a lot of critics here, which also attracts wineries from around the world.
How should the ambitious producer approach the UK Market?
Any producer should come to the UK with a plan that they can deliver, whilst understanding that it doesn't happen overnight. They need to find a good importer and partner. They have to know their strengths. Most UK importers are approached on a weekly basis so their proposition needs to stand out.
They need to differentiate and go beyond the label to communicate their USP.
It doesn't happen overnight and be prepared it can take a few years to get established.
The Millenial / Gen Z agenda of sustainable, environmentally friendly, natural, organic, biodynamic seems to be a growing force. Is the drinks market embracing it as quickly as they need to?
Chile is doing a really good job currently. Their direction is very much towards natural low intervention wines. Argentina has a similar movement towards low intervention but they are slower in certification and behind Chile perhaps. As a movement, we do need to better communicate the environmental credentials and there is a lot to do. Condor is currently going through organic certification.
Will Alexa ever replace sommeliers?
No, I can't see that ever!
Alexa will always answer in the same way whereas sommeliers will always answer according to the circumstance.
So no I don't think that Alexa will replace sommeliers.
About the Author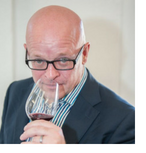 The article is contributed by Alistair Morrell, Wine Inspector, wine industry consultant, journalist and, commentator. Over 30 years as a wine business professional, Alistair shares his global knowledge, network, and experience of growers, importers, distributors and buyers.
Enter your brands now to save with early bird pricing and ship your samples later. Give a boost to your brand globally.