2023 Registration
London,uk
March 20 & 21
Closed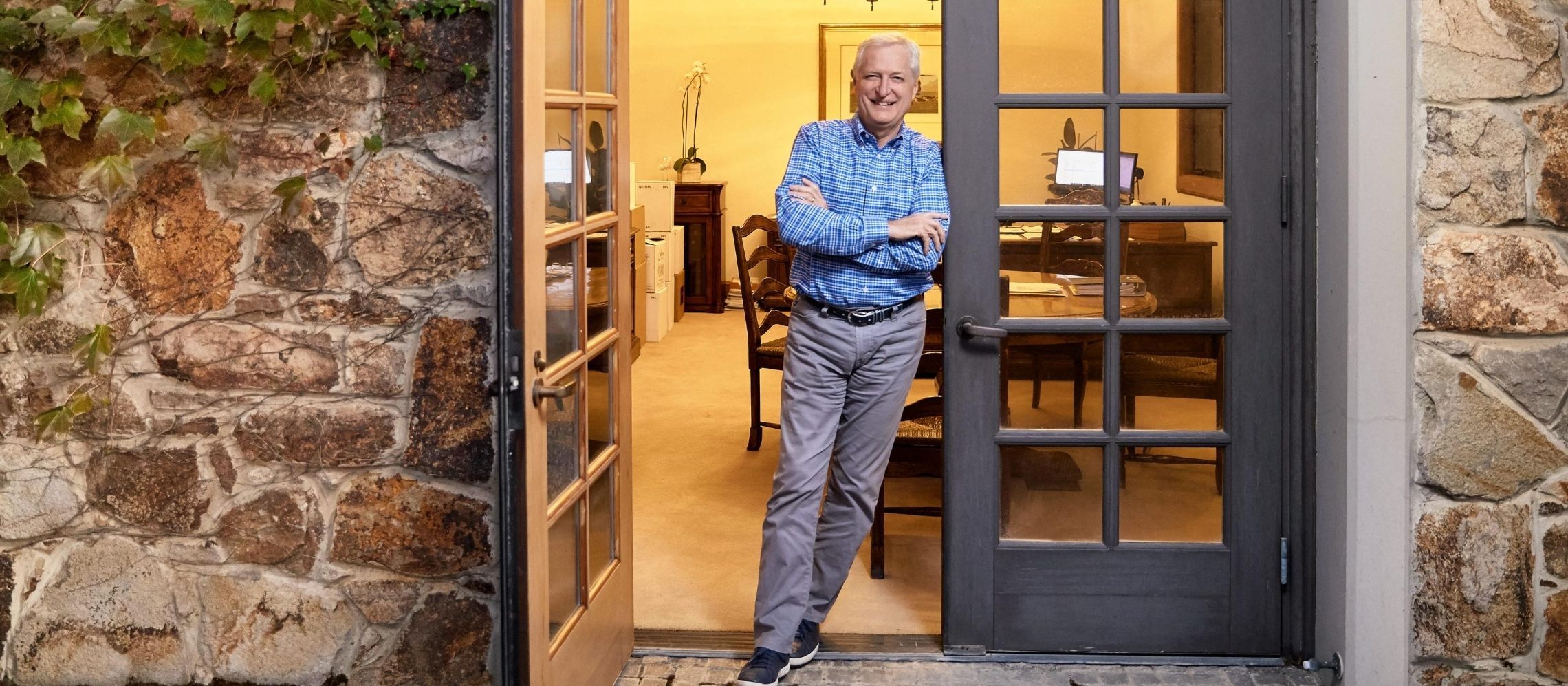 Insights Into The Best American Wine Of 2020 - With Silverado Vineyards
In conversation with Russ Weis, President of Silverado Vineyards. Russ speaks about Silverado's wins at the London Wine Competition and delves into the story of the best American wine of 2020.
Silverado Vineyards partook in the third edition of the London Wine Competition, and came out with a plethora of winning wines. Wines that took home the gold medal include, SOLO Cabernet, GEO Cabernet, Estate Cabernet, Mt. George Vineyard Merlot. Along with these, their wine Miller Ranch Sauvignon Blanc also grabbed a silver medal.
Amongst the plethora of wins, SOLO Cabernet stood out the most, not only winning a gold medal, but also grabbing the title of 'Best in show by Country (USA)', 'Best in show by Varietal (Cab Sauv)', and 'Best Wine by Package'.
We spoke to Russ Weis, President at Silverado Vineyards, as he told us the story behind Silverado Vineyards, and the winning wines, and how the packaging of SOLO Cabernet birthed.
1. Tell us a little bit about you and your winery. How it started, the story behind it.
In 1981, Ron and Diane Miller and her mother, Lillian Disney, established Silverado Vineyards to make wines from the historic sites of the Napa Valley family estate. Silverado Vineyards wines are all estate-grown, produced, and bottled. Diane and Ron's children and grandchildren proudly continue to carry their family's legacy forward as the owners of Silverado Vineyards.
2. Tell us a bit about your winning wines, what's the story behind it?
SOLO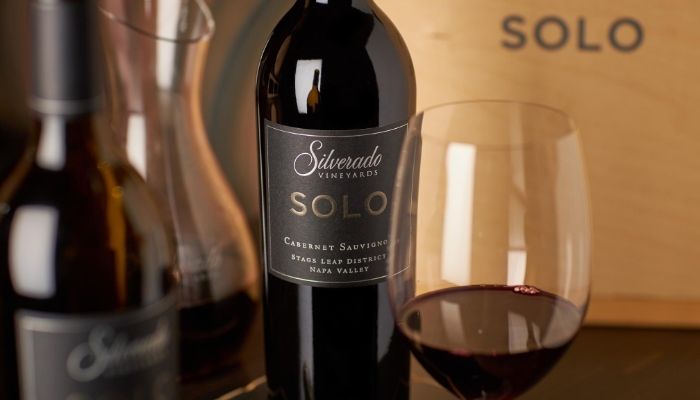 We had four, but SOLO was our winningest wine with 95 points, a gold medal and three category wins which we are thrilled about. The story of SOLO is that in 1968, Silverado Vineyard became the fourth planted to Cabernet Sauvignon in the Stags Leap District. Over the next two decades, meticulous field selection created an entirely new clone of Cabernet Sauvignon. The University of California, Davis designated this unique vine the Disney-Silverado Heritage clone. It is one of only three Cabernet Sauvignons to attain Heritage status – and the only one from Stags Leap District. Each year, we honor this extraordinary clone with SOLO.
GEO
Our GEO Cabernet also received 95 points and a gold medal. GEO is named after our Mt. George vineyard which goes back to 1868 and one of the first planted in the Napa Valley. This vineyard is in the Coombsville AVA which was established in 2011. To celebrate this milestone In 2012, Silverado produced the first vintage of GEO, a single-vineyard Cabernet.
ESTATE CABERNET
Our Estate Cabernet, our largest seller, also earned a gold medal and 93 points. For this Cabernet we blend the elegant texture of Silverado Vineyard's Stags Leap fruit with the more chewy brawny black fruit character from Mt. George Vineyard into a classic expression of Napa Valley Cabernet. It's the best of both worlds.
MERLOT
Our Mt. George Merlot was awarded 91 points and a gold medal. Silverado has made Merlot since our inception nearly 40 years ago. It was critical for us over the years to select the best sites, so currently our Merlot is coming from two fantastic blocks down at Mt. George – which shows the diversity of this historic vineyard.
3. Your wine, SOLO won best by packaging, so tell us how you came about with the packaging. What made you think, okay this is what I want my wine to look like?
Diane wanted the package for SOLO to express what the wine was: Focused and powerful. SOLO is only one thing - A single clone from a single site on a single vineyard. She wanted that singularity to be reflected in a simple bold label, which distilled our key down to its essence.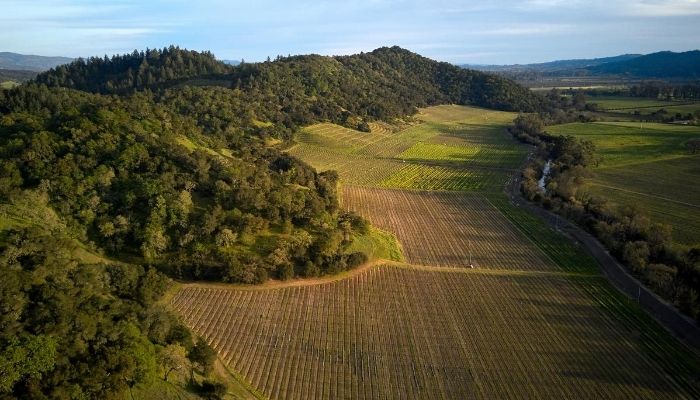 4. Tell us a little bit about the other wines you make
CHARDONNAY
We have three Chardonnays. From our Firetree vineyard, we craft Firetree Chardonnay with a beautiful sweet Meyer lemon, honeysuckle quality, green and yellow apple quality. Our Vineburg Chardonnay comes from our Vineburg vineyard and typically is crafted with approximately 10% new French oak, resulting in a Chablis style profile. It has delicate aromas of lemon peel, flint and bright minerality carry over to the palate, with ripe honeydew melon on the finish. Each year we combine the best lots from those two vineyards to create what we think is a super complex - crispy juicy version of Carneros Chardonnay which we call our Estate Chardonnay.
SAUVIGNON BLANC
We craft our Miller Ranch Sauvignon Blanc from Miller Ranch vineyard. Nestled between the arms of Hopper Creek and the Napa River, this is truly a Goldilocks climate site: Not too hot and not too cold - which produces vibrant luscious fruit flavors in Sauvignon Blanc.
In addition to these core wines, we have Cabernet Franc, Petit Verdot, Sangiovese and Rosato. We're also working on Kerner and a few other interesting varietals that we are really excited about.
5. How important are wine competitions and medals for you as a winery? And do they help you in selling your wine?
For a small winery like Silverado, we understand not everyone globally knows who we are. Competitions are a great way to give fine wine consumers' confidence in the choices that they are making.
6. Where can we find SOLO Cabernet Sauvignon? Stores, online?
All of the above. It is available in select fine wine stores, restaurants and online through online retailers and Silveradovineyards.com. It is also available of course in our iconic Napa Valley tasting room which is now open for outdoor tastings.
7. This lockdown period this year was a huge downer for everyone, how did it affect your winery and how did you work through it? What were you doing to gain revenue?
It's been so sad for our restaurant customers which were such a large part of our distribution, and our hearts go out to everyone in that part of the business. Obviously, we had to go where fine wine are going to buy their wine. That means a lot more focus on fine wine retail and that seems to be working. Additionally, a lot more consumers are purchasing wine online so we have increased our e-commerce efforts both on our own website and through other channels.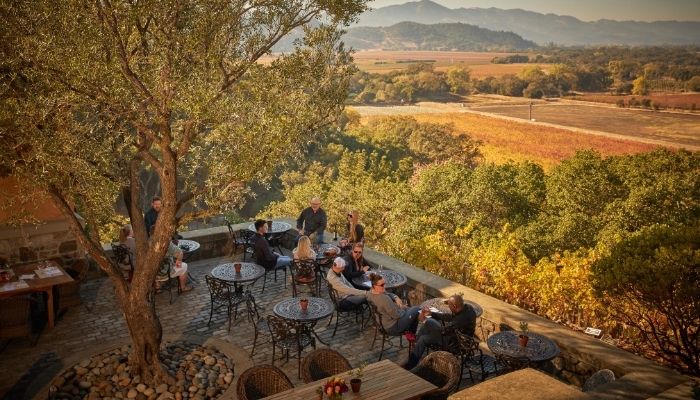 8. In your own words, tell us a bit about how you're feeling after winning LWC medals
In a word? Gratified. We've been pulling the nuances out of our estate for almost forty years now and it's great to see all the hard work that our winemaking team is doing culminate in that kind of recognition.
9. Give us a little bit of insight on your marketing techniques. How do you market your wines?
Like many wineries, we have several audiences – distributors, retailers, restaurants, consumers, club members and visitors. We market to them through the media they consume whether its advertising (digital and print), social media, email communications, or in person. Obviously we've had to "pivot" our marketing efforts recently given the significant shift toward e-commerce and retail, so we've leaned heavily into digital, social and new avenues like videos and virtual tastings. In this environment, marketing is even more important than it was before. We hope the quality of the wines and the experience at our beautiful winery speak for themselves – but we need to make sure we tell that story.
10. And what is your ideal audience? Who are you looking to sell to?
So many collectors collect wine and retrade them. I don't think SOLO – or any of our wines are those types of wines. We are looking for people (of any demographic) who buy our wines and drink them whether it's now or whether its cellared.
11. And lastly, what are you drinking right now?
Speaking of cellaring, I just had a 2006 SOLO with tuna steak and anchovy butter this weekend. It was so good.