Why Demand From Less Known Wine Regions And Countries Is On The Rise
30/06/2021
Not only are consumers seeking out niche wines and varietals, but a shortage of wine this year from traditional sources, is spurring on wine buyers to seek out their wines from elsewhere.
Having endured over a year of lockdown and with Covid-related restrictions slowly beginning to ease, people are now, not surprisingly, seeking out new experiences as an antidote to the monotony and boredom of the past few months.
And this applies as much to food and drink as much as any other area, with wine merchants and retailers reporting a big surge in sales from lesser-known regions of the world. Not only are consumers becoming more adventurous and experimental, but they are also increasingly prepared to splash out for wine from a new, emerging region.
Marks & Spencer Found Range
This is a trend which UK retailer Marks & Spencer has noted, and as a result, has recently launched a new 12-strong range of wines designed to appeal to consumers looking for something a little less ordinary. The Found range comprises a dozen wines that champion rare grapes and less traditional styles, including a pink aromatic grape native to the Southern Peloponnese Peninsula in Greece, a Feteasca Regala from Romanian winery Cramele Recas, a Grenache Blanc from Perdeberg Cellar in Paarl in South Africa, and a Ribolla Gialla from Italy.
Cramele Recas Winery
Not only are consumers seeking out niche wines and varietals, but a shortage of wine this year from traditional sources, due to bad harvests, frosts and weather problems, is spurring wine buyers to seek out their wines from elsewhere.
New Zealand, for example, has reported its 2021 harvest is down 20% on last year, resulting in a shortage of approximately seven million nine-litre cases, according to New Zealand Winegrowers' chief executive Philip Gregan. It means the world's demand for New Zealand Sauvignon Blanc is going to have to be met by other countries able to step up to the mark with alternative wine.
The situation across Europe is equally worrying with big outbreaks of frost putting so much of this year's harvest in doubt across France and Italy, in particular. This will only increase the pressure on the global wine supply chain and open up opportunities for other countries.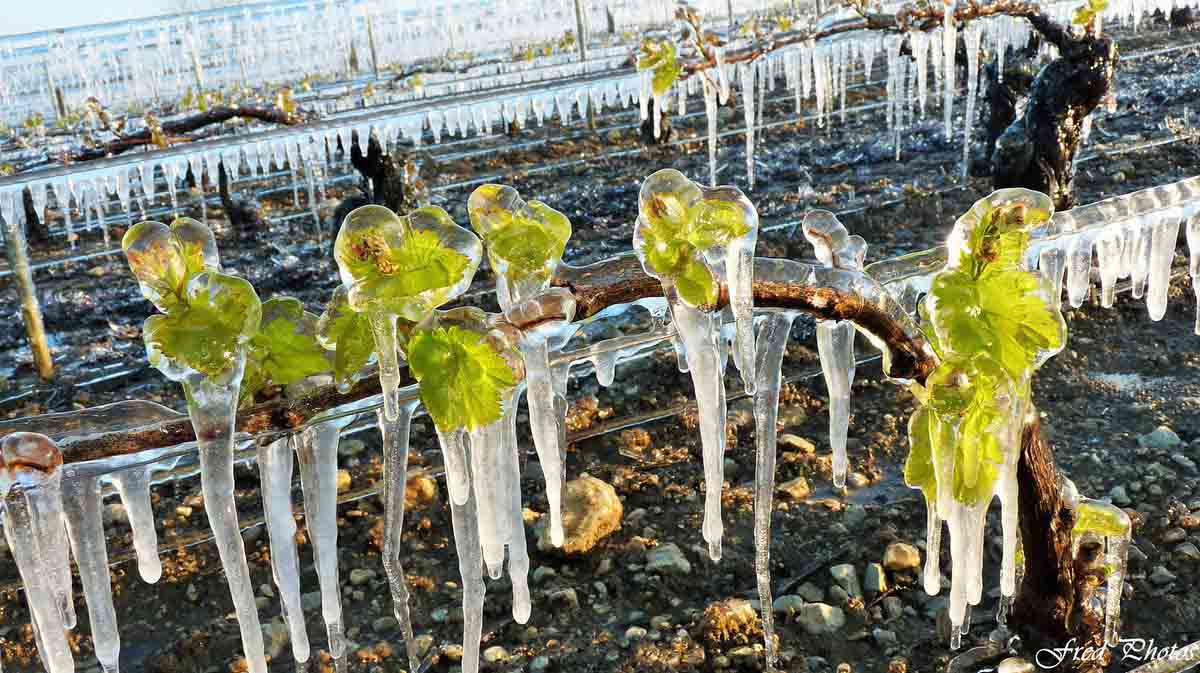 Frosts in vineyard
This all comes as great news for those wine countries which may have been producing wine for millennia, but are only now starting to make waves in the mainstream wine world and have until relatively recently exported little of their wine.
Look East
Step forward Eastern Europe, where many former Soviet bloc countries have planted lots of the most popular varieties, such as Merlot, Chardonnay, Pinot Grigio and Sauvignon Blanc, so are well placed to fill the gaps left by New Zealand and France.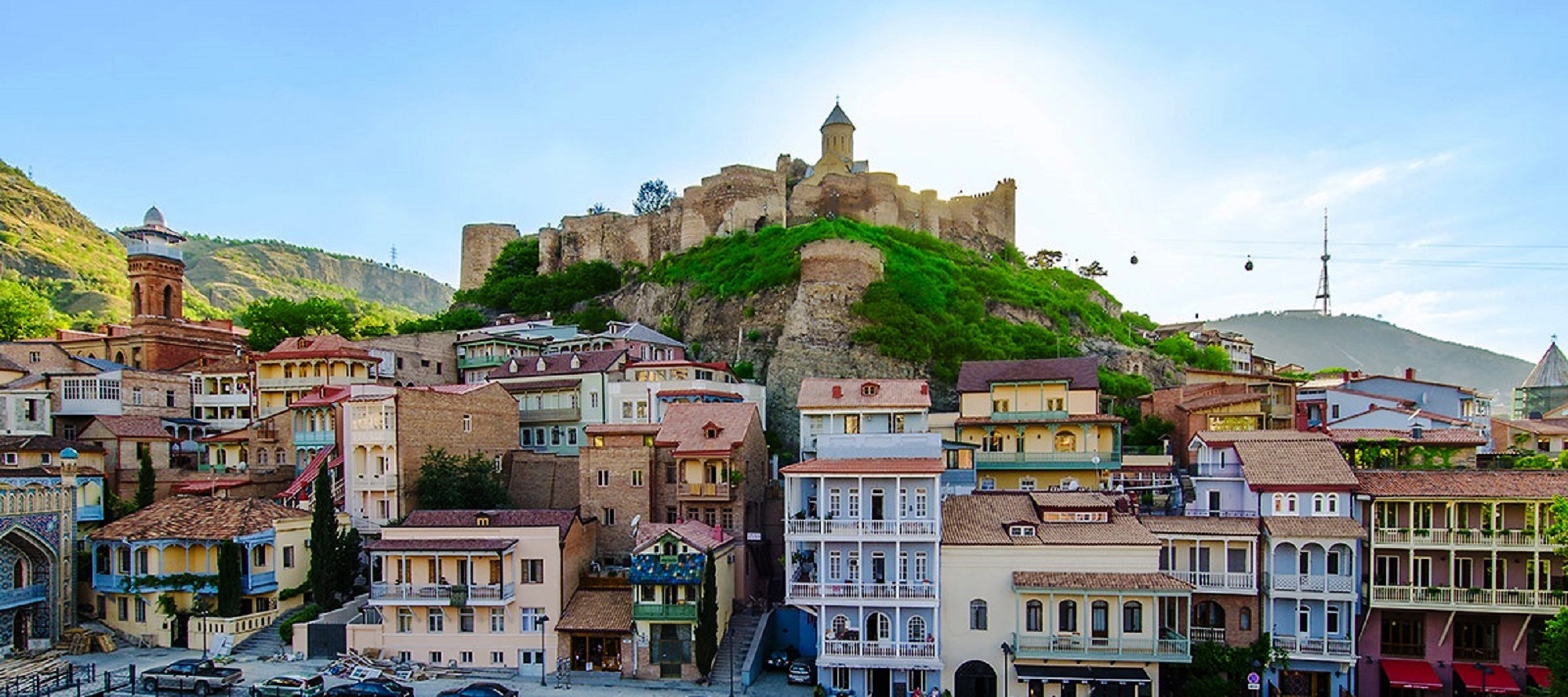 Georgia view
Georgia, for example, is one country reputed to be the birthplace of wine production but has bubbled under the radar until relatively recently, when it has come to the attention of wine aficionados and critics alike. Shipments to the UK alone rocketed by 60% last year, with major importers such as Hallgarten & Novum Wines and Berkmann, adding listings to their portfolios.
Hoping to cash in on the growing thirst for Georgian wine, the National Wine Agency is ramping up its marketing campaigns in key export countries. "2019 proved to be something of a tipping point for Georgia in the UK, with interest in the wines and the country as a tourist destination increasing rapidly," said Madeleine Waters of Swirl Wine Group, which represents Georgian wine in the UK.
Meanwhile, Irakli Cholbargia, marketing director at the National Wine Agency attributed the recent growth to the opening up of the wine to new international markets such as Japan, the US, the UK, Sweden and Germany.
"Georgian wine exports are up by 20% in value and 11% in volume year on year," he said, adding that while these new markets are smaller than traditional buyers such as Russia and Ukraine, they are valuable because of their focus on artisan wines and high quality, as well as their potential for further growth.
Similarly, Lebanon, where the Phoenicians are believed to have been making wine since the 7th century BC, now produces small volumes of quality wines and is fast becoming a regular fixture on wine lists in both the on and off-trade. The number of wineries in Lebanon has doubled in the past 25 years, and a younger generation of winemakers now looks to boost Lebanon's credentials in the winemaking world. While French varieties such as Cinsault and Syrah make up the majority of wine production, these winemakers believe that the future really lies in indigenous grapes such as the little known white grapes Obaideh, Merwah and Sabbaghieh.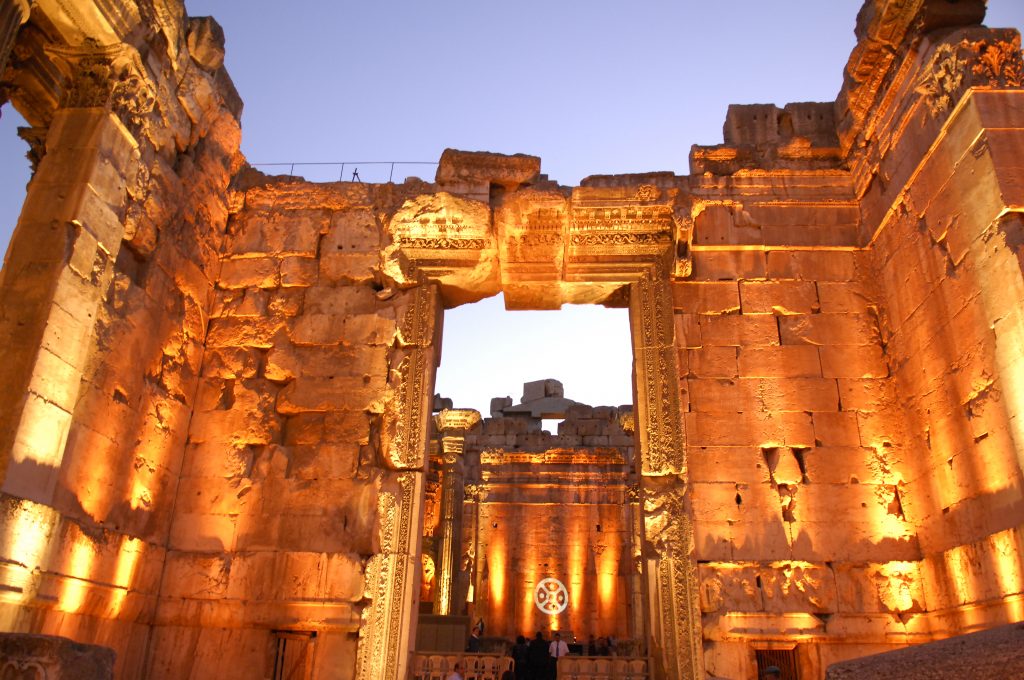 Lebanon Monument
While Bulgaria used to do a roaring trade shipping vast quantities of its cheap and cheerful Cabernet Sauvignon to the UK and elsewhere back in the 1980s and 1990s, that tailed off following the fall in communism and pretty much disappeared from our supermarket shelves. A crisis in the industry followed, and many wineries were forced to close, as key markets like the UK saw a huge influx of quality, affordable wines from the likes of Australia and the Americas.
Now, a new breed of winemaker has emerged who are more interested in crafting wine that will appeal to discerning customers than the cheap and cheerful wine it was formerly known for, a stark contrast to the past.
"The change has been a complete revolution from communist, mass market, wine-based alcoholic beverage to today's industries where an exciting raft of small producers has added interest and individuality and pushed quality forward," said Caroline Gilby MW, an expert on Eastern European wines.
Romania too is having something of a renaissance, wine-wise, with its producers starting to up the ante. As Europe's fifth-largest wine producer ahead of Austria and Greece, it can hardly claim to be an unknown wine region, but its reputation has undergone something of a transformation in recent years, now representing a hip new destination featuring on the wine lists of many top restaurants thanks to its excellent winemaking climate and rugged terrain.
One of the country's biggest producers, Cremale Recas has done much to wake the world up to the quality of the wine being produced in the East European nation, and it now regularly holds its own amongst the bigger players and scoops awards in international wine competitions. It has become a key source of many of the mainstream grape varieties, such as Pinot Grigio, as well as introducing some of Romania's indigenous varieties, like Feteasca Neagra, to supermarket shoppers in the UK.

Marlborough
The New Old World
Of course, none of these countries is going to challenge the might of the big three wine-producing countries – namely Italy, Spain and France, which between them still account for more than half of the world's total production in volume terms.
But amongst these Old World producing nations and the vast lakes of wine they supply, there are up and coming regions that are beginning to come to the fore.
In Spain, for example, Galicia on the Atlantic coast is attracting increasing attention from wine drinkers, seeking out more niche regions and varieties. Here, in Spain's coolest wine-producing region, it is mainly indigenous varieties being cultivated that are not grown anywhere else in the country with Albarino being the standout superstar varietal.
From France, Alsace wines are also becoming more widely consumed outside of the domestic market, while Crémant sparkling wine has seen sales rocket in the past couple of years as discerning drinkers seek out alternatives to the ubiquitous Prosecco that has flooded the export market.
Sales of the traditional method sparkler are surging in both the US and UK, with Crémant from the Loire, Burgundy and beyond looking set to give both Champagne and Prosecco a run for their money, with UK volume sales in 2019 up 67% on 2018 and value sales rising by 42%. Japan too, has been an enthusiastic consumer of Crémant wines, with shipments rising 40% in value in 2019 compared to the previous year.
Emerging Chile
In the southern hemisphere, Chile is already well known for its affordable Sauvignon Blanc and Cabernet Sauvignon, but lesser-known regions of the country are coming to greater prominence as experimental producers push the boundaries in terms of growing grapes in less established regions of the country.
Vines in southern Chile are increasingly highly prized, typically producing wines from Moscatel, Pais, Carignan and Cinsault, while the Uco Valley has become a centre of interest for high-quality wines in Mendoza. Although there are old vineyards planted over 70 years ago there, the valley has only come to prominence in the last ten years or so. Before this, it was the vineyards closer to Mendoza, such as Compuertas, Agrelo and Perdriel that were the most highly regarded.
Wherever you look, be it in a traditional or emerging wine country, there are new stars and wines to be found.
Wine production worldwide, 2020 in million hectolitres.
Italy 49.1

France 46.6

Spain 40.7

US 22.8

Argentina 10.8

Australia 10.6

South Africa 10.4

Chile 10.3

Germany 8;4

China 6.6

Source: Statista, 2021