2023 Winners
London.
March 20 & 21
Announced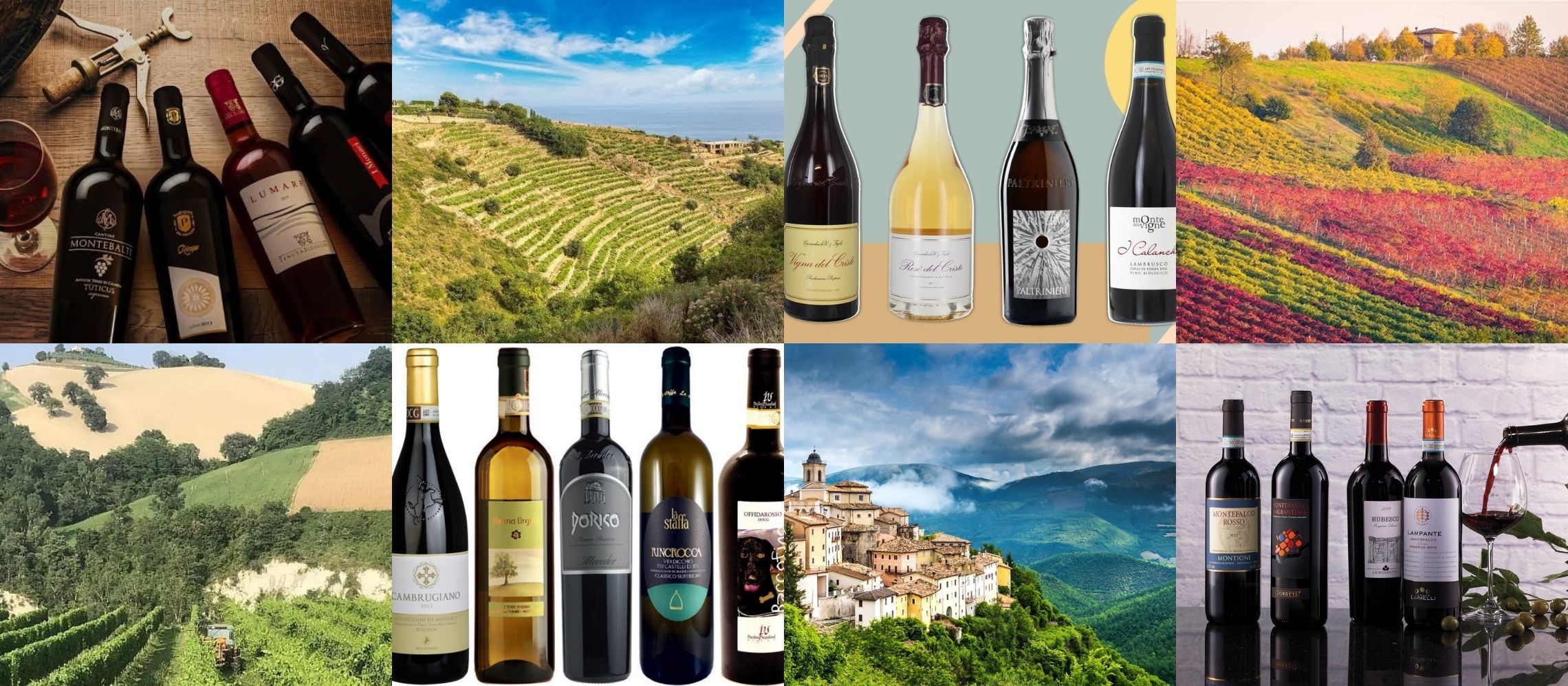 Four Underrated Italian Wine Regions
Vineyards mushroomed all over Italy in the 2nd Century AD. This article brings to the limelight four underrated wine regions in Italy.
If you equate Italian wine to just swirling a Chianti in Tuscany, you are gravely mistaken! Italy is one of the oldest wine-producing regions in the world. It produces over 43.8 million hectolitres of wine. The birthplace of Prosecco and more than 2000 varieties of grapes has a wide range of wine experiences to offer.
Calabria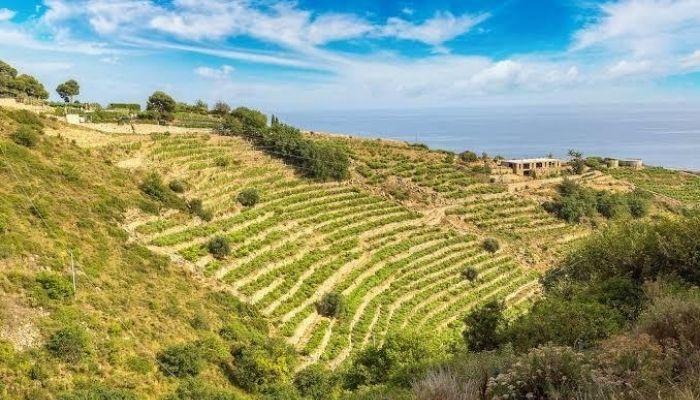 Located in Southern Italy, Calabria is renowned for producing some great red wines. Image Source: WineTourism.com
90% of Calabrian wine are red wines produced using the renowned Gaglioppo or Magliocco Canino varietal of grapes. Greco Bianco, Malvasia Bianca, and Trebbiano are some white grape varietals that are not as unique to Calabria but do find their way into still or sparkling white wines brewed here. Calabrians love their Ciro and have been loving it since 6th Century BC. It is believed that the Greeks cultivated wine in Calabria and the Greek Athlete Milo of Croton consumed 10 litres of Ciro each day! After all, Ciro was the drink of the champions and offered to winners at the Ancient Olympics. The vineyards covering hills in the region inspired the name Oenotria for Calabria which roughly translates to "Land of Wine".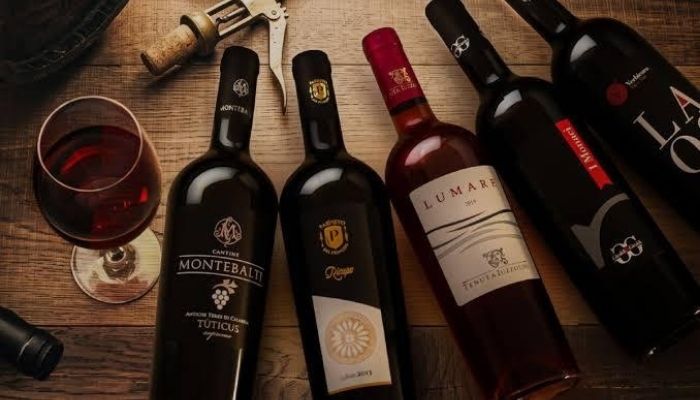 The Best Calabrian Wines, Source: bottegadicalabria.com/
While the red wines here are often full-bodied with high tannins, these wines are not internationally exported on a large scale. Winemakers produce and distribute wines locally which also brings them a lot of freedom to experiment. Even with this controlled production, 12 of Italy's Indicazione Geografica Tipica (IGT) designations lie in Calabria. The twelve wine regions in Calabria include Ciro, Bianco, Bivongi, Donnici, Isola di Capo Rizzuto, Lamezia Terme, Melissa, Pollino, San Vito di Luzzi, Savuto, Scavigna, and Verbicaro.
[[relatedPurchasesItems-44]]
Wines to try:
1. Odoardi 'GB' Giovan Battista Odoardi Rosso Calabria IGT
2. Baccellieri Greco di Bianco Passito
4. Senatore Vini 'Unico Senator' Rosso Calabria IGT
5. Cataldo Calabretta Ciro Bianco
Emilia-Romagna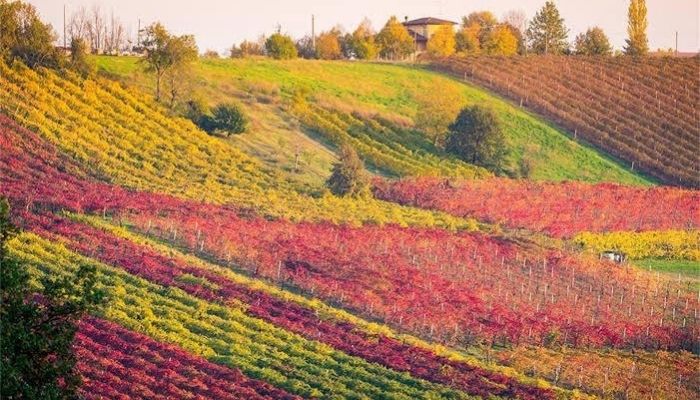 Emilia-Romagna is known for giving the world some of the greatest gastronomic experiences. Image Source: Orion-Wines.com
It is home to Parmigiano Reggiano, Balsamic Vinegar, Polenta, and pasta dishes like tortellini, lasagne, gramigna, garganelli, strozzapreti,and tagliatelle. Emilia and Romagna have two distinct cultures and histories due to the past conquests. This culture is also reflected in the food, wine, and food and wine pairings that come to the world from Emilia-Romagna. The region's tryst with wine is 2500 years old. It produces almost 15% of all the wine exported from Italy. Lambrusco is Italy's most popular wine made from grapes of the same name in Emilia-Romagna. Lambrusco is meant to be drunk young and fresh. It continues to be brewed using the natural second fermentation method and is served slightly chilled.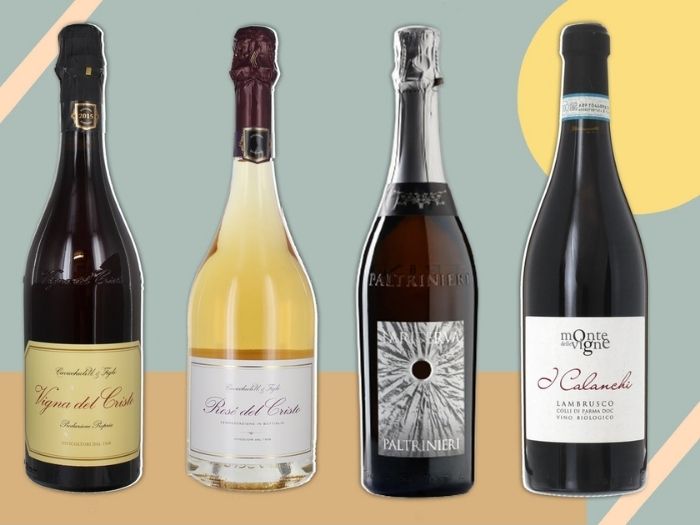 10 best Lambrusco wines: The sparkling red vinos to try right now; Source: Independent.co.uk
This sparkling red wine is followed closely by Pignoletto produced in Bologna, and Albana Sangiovese from Romagna. Emilia-Romagna also offers some great white wines. Albana is a white wine from Emilia-Romagna and it also was the first white wine in Italy to obtain Its ageing DOCG recognition in 1987. Colli Piacentini, Colli di Parma, Parma, Reggio Emilia and Modena, Colli Bolognesi, and Romagna are the most important wine producing regions in Emilia-Romagna.
Wines to try:
1. Poderi Morini 'Nadel' Ravenna Rosso IGT
2. Lini 910 In Correggio Rosso Metodo Classico Millesimato
3. Fattoria Zerbina Scacco Matto
4. La Stoppa Ageno Bianco Emilia IGT
5. Cantine Ceci Otello Nero di Lambrusco 1813 Rosso Frizzante
Le Marche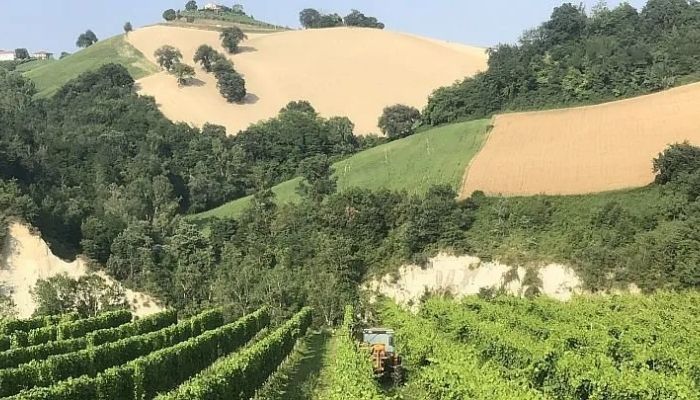 Referred to as the New Tuscany, Le Marche is popular for its wine just as much as it is for its sandy beaches. Image Source: Villa-In-The-Vineyard.com
Le Marche is an underrated gourmet destination on the brink of becoming the next big thing for wines in Italy. Its geographical terrains with high cliffs and endless coastline make for a unique climate and ​​calcareous soils. Wines from Le Marche are believed to be as easy on one's wallet as they are on the palate. Le Marche has 15 DOCs and 5 DOCGs to its name.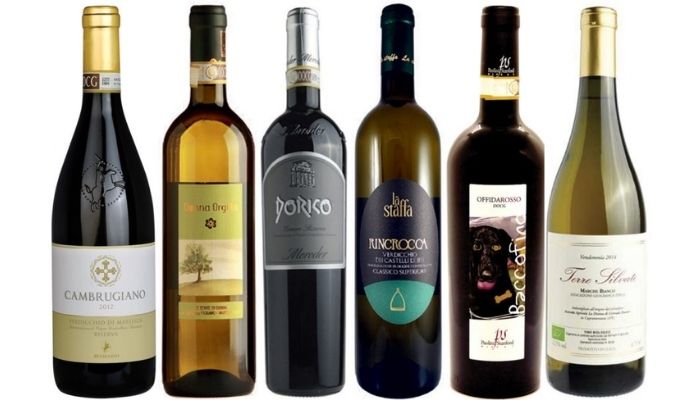 Making a mark in Le Marche; Source: Decanter.com
The first wine to put Le Marche on the map was the white Verdicchio wine. Legend has it that the Verdicchio gave courage to the Alaric soldiers to invade Rome by crossing the Apennines. The Sangiovese and Montepulciano grapes are the most celebrated red wines emerging from Le Marche in the form of Rosso Conero and Rosso Piceno. White wines made using Pecorino grapes are also gaining quite some popularity in the region.
Wines to try:
1. Santa Barbara Stefano Antonucci 'Le Vaglie' Verdicchio dei Castelli di Jesi Classico
2. Azienda Agricola Fiorano Giulia Erminia Le Terre di Giobbe
3. Fattoria Le Terrazze Sassi Neri
4. Moncaro Le Silve del Parco Rosso Conero
5. Le Senate Cacinello Marche Rosso IGT
Umbria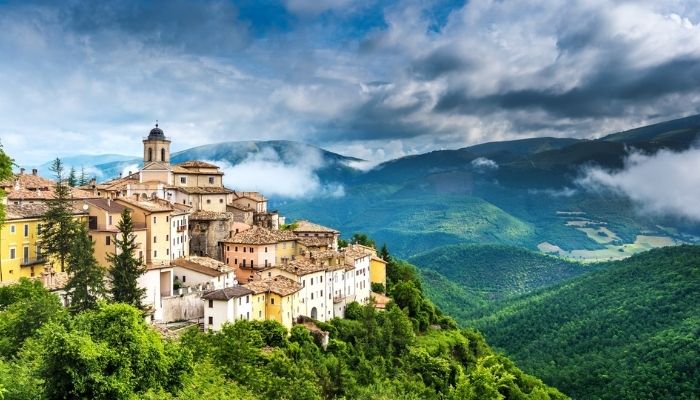 Umbria is known as the Green Heart of Italy thanks to the endless Olive groves and vineyards that surround it. Image Source: WineTourism.com
It is also home to Sagrantino, a native red grape variety as well as Sangiovese and Colorino grapes. This grape was nearing extinction around 1971. Winemaking in Umbria is almost 3000 years old. The Sagrantino plantation dates back to ​​1598 but was almost abandoned in the 1960s due to mass migration to urban cities. The Caprai,Adanti, Benincasa and Antonelli families revived the Sagrantino grapes by reinstating its planting in Montefalco. The Sagrantino has a mandatory ageing period of 37 months in which a year must be spent in oak.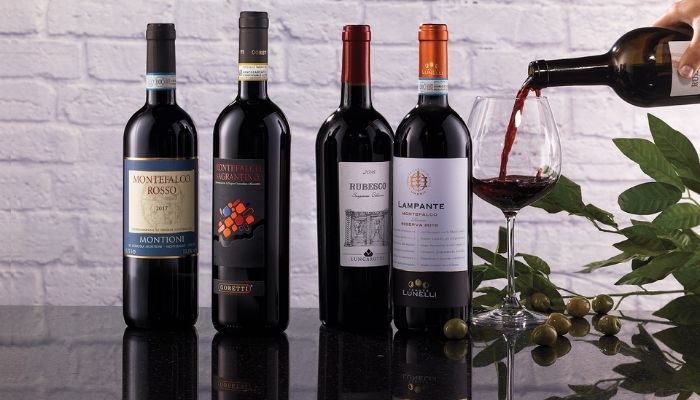 A Deep Dive into the Red Wines of Italy's Umbria; Source: WineMag.com
Umbria is home to 2 DOCG wines - Torgiano Rosso Riserva DOCG and Montefalco Sagrantino DOCG. 60% of Umbria's vineyards are planted for red wines. It also has 13 DOCs and 6 IGT classified regions. The wines most popular after the DOCGs are Orvieto and Grechetto. Umbria follows a rich Open Cellars culture where wineries are opened to people by winemakers for a rich tasting experience.
Wines to try:
1. Marchesi Antinori Castello della Sala 'Cervaro della Sala' Umbria IGT
2. Arnaldo-Caprai 25 Anniversario
4. Antonelli San Marco Sagrantino di Montefalco DOCG
5. Lungarotti Rubesco Rosso di Torgiano
---
Article By: Prithvi Nagpal, Editor & Sommelier, Beverage Trade Network