10 Winemakers That are Buzzing on LinkedIn
02/01/2021
If you are a LinkedIn user or interested in wines, here are winemakers that are worth keeping an eye on when using the social network. 
Winemaking is an art that has been mastered by many but perfected by a few. It is no wonder accomplished winemakers are popular with their products earning worldwide recognition. Fortunately, wine enthusiasts are finding it easier to find their preferred vintner, as many are now marketing their products online. One of the most popular sites that winemakers are using to get their name out there is LinkedIn. The social network targets professionals in various industries and helps them enhance their reputation while connecting with others. Although winemakers are many on LinkedIn, quite a number are standing above their peers with their profiles attracting online users seeking to establish relationships, learn their story, and purchase wine products. If you are a LinkedIn user or interested in wines, here are winemakers that are worth keeping an eye on when using the social network.
Pernod Ricard Winemakers
Pernod Ricard is winemakers with a rich history and heritage that spans over many decades. The winery is known for its diverse collection of premium wines that are sourced from different locations worldwide. Although the main office is in Australia, wine lovers can enjoy Pernod Ricard wines from Spain, New Zealand, Argentina, China, and the United States.
To create more awareness for their premium brands, the winery has a vibrant LinkedIn page with 11,206 followers. The page showcases the company activities from the perspective of employees located in five continents.
Followers can sense mutual trust, proper ethics, and an entrepreneurial spirit from the company photos displayed on the page. Wineries that want to better connect with their customer or future employees can borrow a leaf from the shared videos of their wine craftsmanship and innovation at Pernod Ricard wines.
Oliver Winery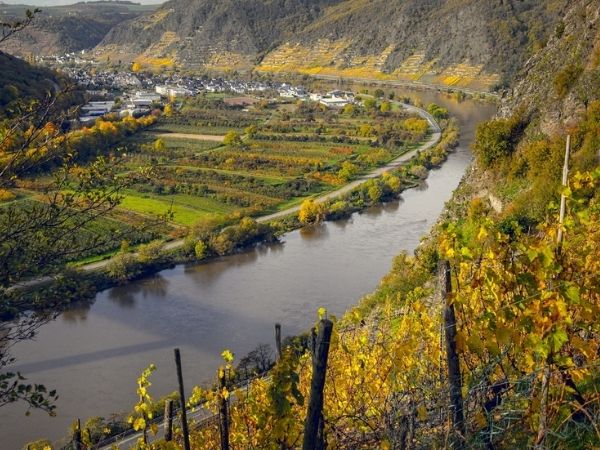 Oliver Winery, Source: Oliver Winery
Oliver Winery in Indiana boasts of being one of the few wineries exclusively owned by employees. The US-based winery is a leader in winemaking with at least half a million cases sold annually. Its over forty wines are crafted at their production facility in Bloomington that meets the taste needs of different wine lovers. The love for the winery has attracted 2,752 followers who consider the posts and images on their LinkedIn worth keeping tabs on.
The page is updated regularly and contains images and posts that showcase the winery as an outstanding destination, approachable company, and ideal employer. The majority of the photos on the page include rebranding of popular wines, harvesting, and winemaking process accompanied by informative posts.
Events at the winery for outsiders and employees are also showcased on the page, attracting both members of the public and interested winemakers to see their daily activities. The showcasing of awards and perks given to employees has resulted in Oliver Winery being named one of the best companies to work for in 2019 and worthy of being emulated by other wineries.
JUSTIN Vineyards & Winery
The winery is an excellent example of a modern property that combines traditional winemaking methods with newer technology. Established over three decades ago, JUSTIN Vineyards & Winery still craft top-notch wines using the popular Bordeaux grape varieties. Its well-known brands are the Isosceles Bordeaux blend and Cabernet Sauvignon.
On LinkedIn, the winery has 5,154 followers who get firsthand information on the property. Images of its luxury accommodation, tasting room, and restaurant give a glimpse of the expansive property. Posts on stellar offerings at the winery and the various honours received by JUSTIN Winery establishes it as a leader in the luxury winemaking market.
Employee activities such as grape harvesting, wine production, and company events are also showcased on the page with images alongside relevant information. The combination of employee and company details makes the company look approachable and worth noting by other wineries.
Tikveš Winery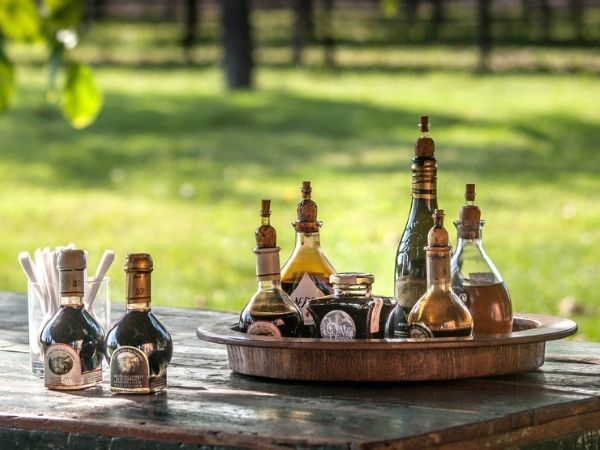 Tikveš Winery's sample wines, Source: Tikveš Winery
Tikveš Winery located in the heart of the Macedonian wine district is a great example of a winemaker that has grown past its borders. The winery is one of the most awarded properties worldwide from prestigious wine competitions.
Its quality wines are attributed to the superb Mediterranean climate that allows them to produce complex wines. So far, it is one of the largest wineries in Macedonia with distribution in over fifteen international locations.
The Tikveš Winery LinkedIn page is an avenue through which the company connects with industry peers and future employees. It comprises images and documents that showcase the activities of its over three hundred employees on the property. Photos of their various wines alongside informative posts in English and Macedonian makes it accessible to local and international visitors. Wineries in non-English speaking countries can adopt the use of one or more languages to reach more followers, similar to Tikveš.
Jordan Vineyard & Winery
Jordan Vineyard & Winery in Sonoma County is known for its quality and timeless wines. The iconic chateau offers a picturesque view of farmed vineyards and traditionally inspired property. It is the perfect destination for wine, food, and world-class hospitality.
Social media marketing has been a platform through which Jordan Vineyard & Winery is using to reach and create awareness about their unique offerings.
Its LinkedIn page with 4,121 followers is no different with most content revolving around blog posts, images, and interactive videos. Followers can access information on various awards given to the winery and several Jordan wines paired with an assortment of meals. Videos are the primary communication tool on the page, showcasing employee activities, wine production, and tasting presented in a fun yet engaging manner. Wineries seeking to market on LinkedIn through videos can learn a lot from those on the Jordan Winery page.
Hall Family Wines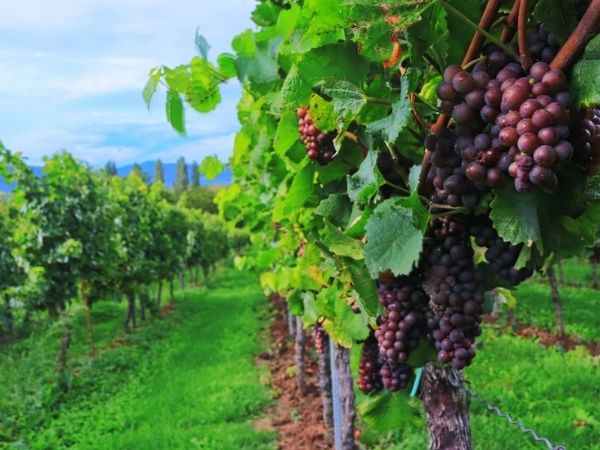 Hall Family Wines Vineyard, Source: Website
Family-owned, Hall Family Wines are producers of artisan wines that are unique and diverse. Its popular wine brands include Pinot Noir, Zinfandel, and Cabernet Sauvignon. The winery boasts of a state-of-the-art production facility and tasting room that earned them two LEED® Gold certifications. Employees at the vineyard also adhere to the highest standard of hygiene while giving meticulous attention to the vineyards and winemaking process.
The luxury-wine producing property is also active on LinkedIn and uses it as a platform to connect with like-minded professionals. The page which has almost 3,000 followers showcases activities and events at the winery through documents, images, and videos. Followers get to read informative posts from employees on various winery topics and press releases announcing upcoming activities or achievements by the winery.
Photos of their wine collection and tasting rooms are also displayed on the page with invitations to visit the property. Videos of the expansive vineyards and interviews with well-known wine experts also make the page stand out and worth adopting by other wineries seeking to grow their LinkedIn audience.
Delicato Family Wines
Delicato Family Wines farms over 4,000 vineyards in California, making them one of the largest wineries in the state. Its presence in one of the oldest grape-growing regions for almost a century is a testament to their commitment to producing high-quality wines. Its diverse collection of wines has made it one of the most recognized brands within the US and internationally.
Delicato Wines has over eleven thousand followers on LinkedIn who regularly engage with their posts on various aspects of the winery.
Followers get to interact with the property through images, videos, documents, and enlightening posts. Most images on the page showcase the employees, through the employee spotlight section, and winemaking process to give followers a behind-the-scenes look at the production of the famous family wines.
Documents such as press releases are also displayed on the page, giving followers a chance to keep up with the activities at the winery. On occasion, the winery offers discounts on selected products to appreciate their LinkedIn followers which is a great marketing strategy. Most times, the promotional offers endear them to regular clients and attract new ones.
E. & J. Gallo Winery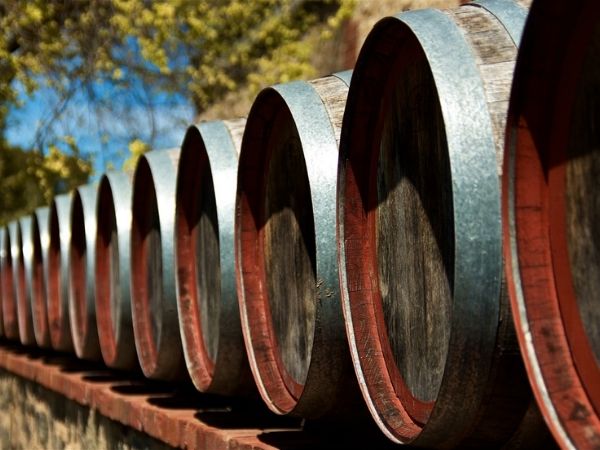 An array of E. & J. Gallo Winery's wine barrels, Source: Website
Wines and spirits under the E. & J. Gallo Winery brand has always been associated with special occasions. The winery which has been in existence since 1933, is known for world-class wines, innovative winemaking techniques, and investment in their staff. Whenever possible, the California-based winery flaunts the unique company culture that has earned it the badge of "best places to work" more than once.
The great work at E. & J. Gallo Winery is also evident in its LinkedIn profile which has 95,000 followers and counting. The winery uses the platform to showcase their activities using photos and videos. Images on the page are diverse and include employees at work, visitors to the winery, and the various parts of the property.
Videos by employees of different capacities can be seen on the page, giving a feel of a united workforce and a fun place to work. Also, posts about awards and partnerships with other like-minded wineries are highlighted on the page, a strategy that can be adopted by other winemakers.
Purcari Wineries Plc
Purcari Wines is a leader in the wine industry within Europe, with expansive vineyards and wineries in Moldova and Romania. The wineries produce brands that can be consumed by wine lovers in various price ranges. Apart from Europe, Pucari also exports its wine to markets in Asia, Canada, and the United States.
Although Pucari Wines is active online, it uses its LinkedIn profile to connect with professionals and wine enthusiasts worldwide. The page has over 1,000 followers comprised of images, videos, and posts about the achievements of the winery.
Followers can learn more about the winemaking process, employee activities, and business growth of the winery from their page. Interaction with followers on the page is also impressive and an indication that the content is relevant to their audience. Wineries seeking to improve engagement on LinkedIn can take some cues from the Pucari page.
Jackson Family Wines
Jackson Family wines are known for their broad portfolio of wineries spread all over California. Its artisanal wines are high-quality and distinct characters with many being distributed worldwide. Since 1983, the winery has stayed on top of the industry through dedication and hard work. The team at the winery is talented and committed to making the winemaking process as authentic as possible.
On LinkedIn, Jackson Family Wines showcases their range of wines, property, and employees using images and videos. Highlights of events attended by prominent people getting served Jackson wines can be found on the page. The posts are accompanied by crisp photos that showcase the vineyards, wine classes, and interaction with interns at the winery. The regular updates of activities at the winery using well thought out posts stand out on the page and are worth emulating by other winemakers.