Early Deadline
December 20, 2023
Enter Now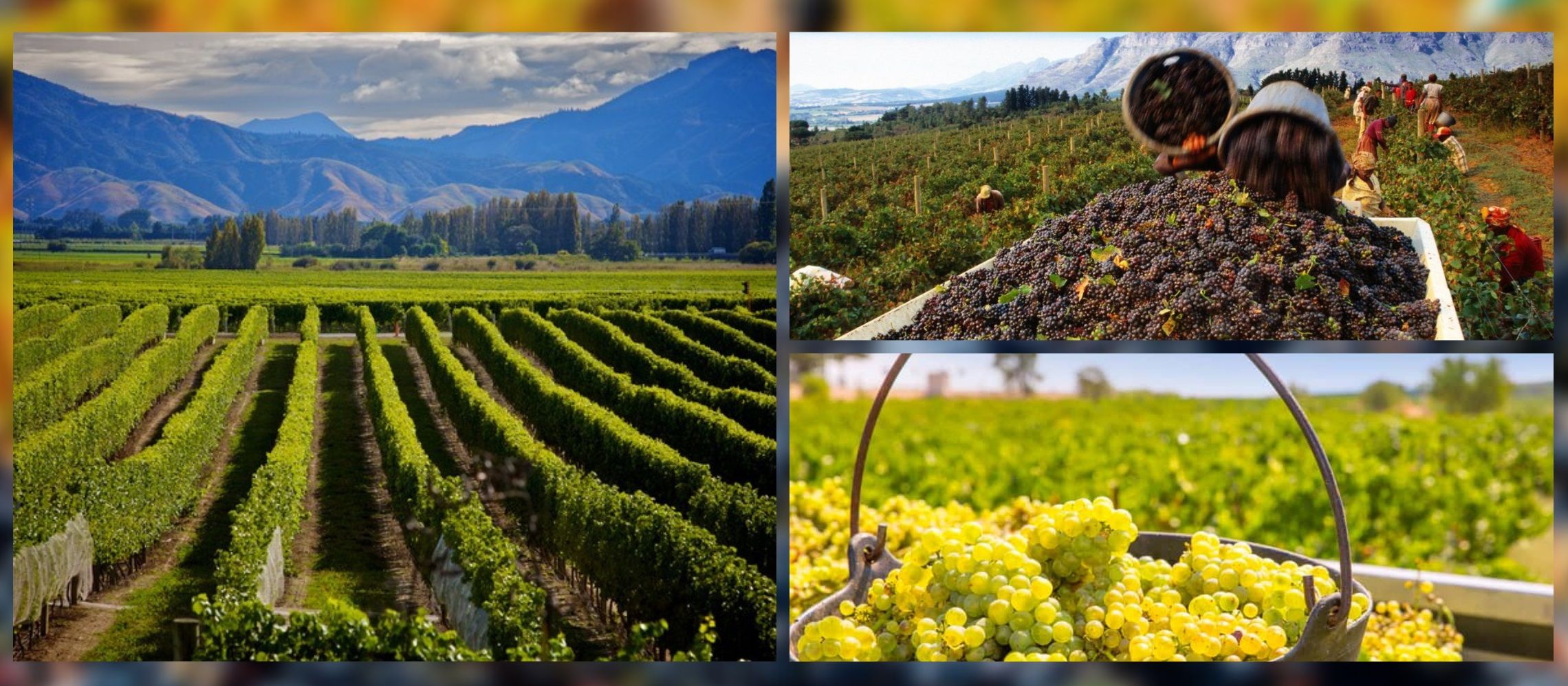 How The World's Top 10 Grape Varieties Dominate Sales Of Wine
Scientists from the World Weather Attribution have said climate change has increased the probability of an extreme frost hitting a wine region's growing period by 60%.
With over 10,000 global grape varietals available, it is somewhat surprising that the world's most widely grown grape varietals have barely changed in decades.
After all, why risk putting all your hard work and expertise into growing some obscure grape that no one has heard of when you can put Chardonnay or Cabernet Sauvignon on your label? But there is a good reason for this. Despite the trend amongst certain producers and wine geeks to seek out old, forgotten grape varieties on the brink of extinction, the fact remains the old favourites are popular with consumers and therefore easier to sell.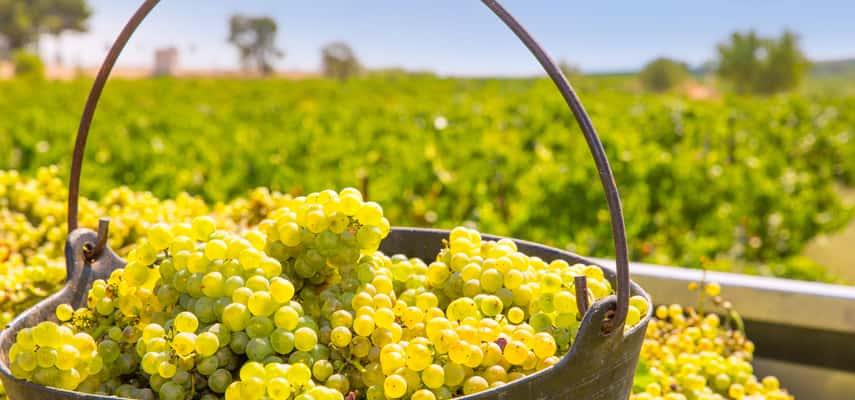 Chardonnay grapes
Of those 10,000 varieties, there are, in fact, 10 that dominate most of the vineyards planted around the world and bottles of wine sold in supermarkets and restaurants.
The control those varieties have over what is bought made, bought and sold is only getting stronger, according to a study into wine grape statistics published last year by Professor Kym Anderson and Dr Signe Nelgen from Adelaide University. Not surprisingly it is France, the country where most of these powerful grape varieties originated, is leading the way, followed by the US, Chile and Australia.
Conversely, the countries with the highest proportion of indigenous varieties are Cyprus, Georgia, Spain, Greece, Croatia, Portugal and Italy.
While the likes of Miguel Torres in Spain has for many years been experimenting with old, forgotten varietals to determine which may be more disease resistant and better able to withstand the impact of global warming, most producers tend to stick to the tried and tested.
World's most planted varieties
Despite these international varieties dominating the wine world, there has been a change in the past 30-odd years as to what is the world's most planted grape – back in 1990, it was the little-known brandy grape Airén that accounted for the lion's share of plantings in the vast plains of La Mancha in Spain. But only four years later it had fallen out of favour and dropped to fourth most planted variety, with Cabernet Sauvignon rising to take its place as the world's top wine grape, planted in almost 7% of the world's vineyard area, up from 2% in 1990.
The 13 top varietals are planted on a third of the world's total vine area according to the OIV, the International Organisation of Vine and Wine, with Cabernet Sauvignon leading the pack as the most widely grown wine grape in the world with a total of 840,000 acres dedicated to its production globally. This is followed by Merlot with 657,300 acres, though this is not nearly as popular as it was 30 years ago when it was more widely planted than Cabernet. The anti-Merlot film Sideways may have much to answer for in this regard.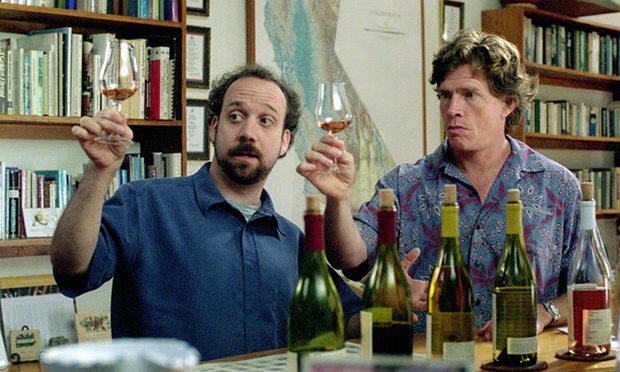 The anti-Merlot film Sideways orginal
Some countries have a richer diversity than others, such as Italy where its most planted variety Sangiovese does not exceed 8% of the country's total. Compare that to New Zealand, where a single variety, Sauvignon Blanc, accounts for almost two thirds (60%) of the country's vine area.
In France, the most planted grape is Merlot covering 14% of the vine area, while in the US the two most widely planted varieties are Chardonnay and Cabernet Sauvignon covering 10% and 9% respectively of US vineyards.
Tempranillo is now the dominant variety in Spanish vineyards and is also the one that has enjoyed the most spectacular increase in recent years, now ranking as the third most widely planted grape with 570,800 acres of vineyards, mainly in Spain. While it may be uncommon outside the Iberian peninsula, Spanish growers planted it to such an extent that it became the world's third most planted grape variety in 2016, forcing Airén into fourth place.
Only two white grape varieties make it into the top 10 rankings, and these include Chardonnay with 518,900 acres in fifth place and Sauvignon Blanc in eighth place with 299,000 acres. By 2016 Chardonnay was almost as widely grown as Airén, and is the world's favourite international white grape variety, not least because of its use in sparkling wine production.
Syrah/Shiraz is the sixth most widely planted variety, largely down to Australia's enthusiasm for the grape, but also increased plantings in the south of France and to a lesser extent in California. Grenache, its traditional blending partner has lost much ground since 1990 when it was the world's second most widely planted variety.
Sauvignon Blanc and Pinot Noir have both surged in popularity in the decades since 1990, largely down to the extent of new plantings in New Zealand and the US respectively.
In Australia, meanwhile, there has been a marked shift away from Cabernet Sauvignon towards Shiraz and more exotic grape varieties, while Argentina famously shunned it in favour of the ubiquitous Malbec.
Global changes
The grape varieties that dominate the world's wine production are not going to change any time soon. But thanks to global warming and climate change where buyers go to source these varieties is already changing.
Just look at 2021 and the big frosts that swept across northern Europe, decimating up to a third of this year's French wine production at a cost of over $2bn in some of the country's key producing regions including Bordeaux, Burgundy, the Loire and the Languedoc. Scientists from the World Weather Attribution have said climate change has increased the probability of an extreme frost hitting a wine region's growing period by 60%.
This will undoubtedly result in a shortage of grapes from these regions, forcing international buyers to look elsewhere for their supply.
Variety shortages
2021 has also seen a major shortage in quality white bulk wines, particularly in Sauvignon Blanc. A recent report from New Zealand Winegrowers estimates its overall production will be down by 19% this year, but industry sources are pointing to a 30% drop in Marlborough Sauvignon Blanc.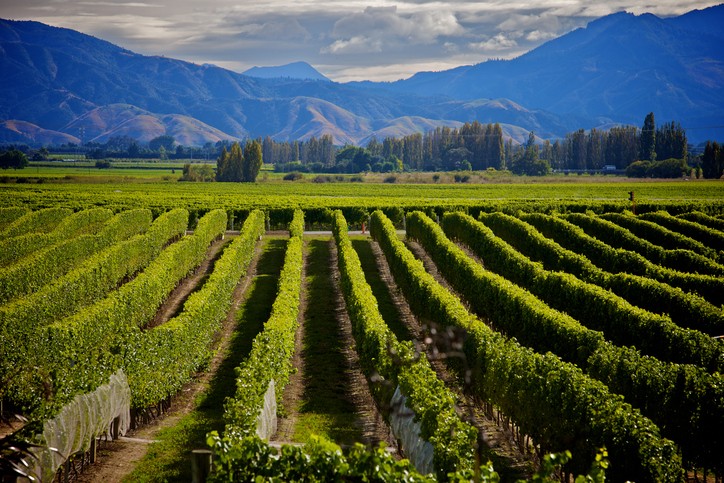 Marlborough vineyard
"There will be less wine for buyers-own brands, and price promotional activity for branded wine will be vastly reduced", said Mike Brown, CEO of the Marlborough Grape Growers Cooperative. "This does seem like a 'price reset' for Marlborough Sauvignon Blanc. There is not too much more good vineyard land left in Marlborough, so with supply tight and demand strong, higher pricing will be a new reality."
This situation for Sauvignon Blanc is compounded by a short crop for white wines, including Sauvignon, in Chile. According to international brokers Ciatti, the 2021 Chilean Sauvignon Blanc vintage was almost completely sold out by May, and discussions were beginning on the availability of the 2022 vintage, with white wine availability in Chile being tight, reflecting a general global pattern.
One of the reasons behind this is a change in consumers' drinking habits, which are tending to favour whites and rosés over reds, in addition to the insatiable demand for Sauvignon Blanc.
Meanwhile, the trade row between Australia and China will have done little to alleviate this problem, particularly as Australia has reportedly harvested a bumper crop of around 1.85 million tonnes this year, notably higher than 2020 (1.52 m tonnes) and even upon the ten-year average (1.75 m tonnes).
It means there are large volumes of Australian reds available and, according to Ciatti, some sellers are looking to bundle up in-demand white varietals to reds in an effort to cut supplies.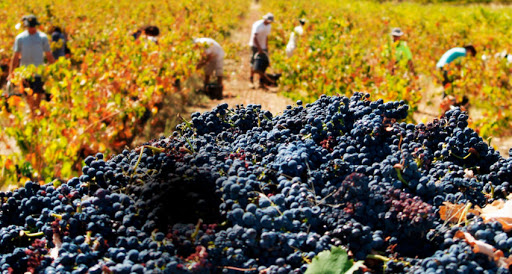 South Africa, whose 2021 crop is forecast to be nearly 10% up on last year, is offering some relief to white wine buyers as they switch from New Zealand. Argentina, on the other hand, which saw a probable 7% increase in overall production this year (2.2 m tonnes), could be headed towards oversupply, as Ciatti does not predict bulk wine sales and export figures to recover until the end of this year.
Next year the situation is likely to be different again, as the world's wine market is dictated to as much by the weather as it is changes in the currency and the cost of grapes. But one thing is for sure, it will be the same 10 super varieties that will be most in-demand, it's just where they come from that will change.
Top grape varieties by planted hectares
1. Cabernet Sauvignon, 840,000 acres (340,000 hectares)
2. Merlot, 657,300 acres (266,000 hectares)
3. Tempranillo, 570,800 acres (231,000 hectares)
4. Airén, 538 700 acres (218 000 hectares)
5. Chardonnay, 518,900 acres (211,000 hectares)
6. Syrah, 470 000 acres (190,000 hectares)
7. Grenache Noir, 402,780 acres (163,000 hectares)
8. Sauvignon Blanc, 299 000 acres (121,000 hectares)
9. Pinot Noir, 285,000 acres (115,000 hectares)
10. Trebbiano Toscano / Ugni Blanc, 274,300 acres (111,000 hectares)
Source: OIV